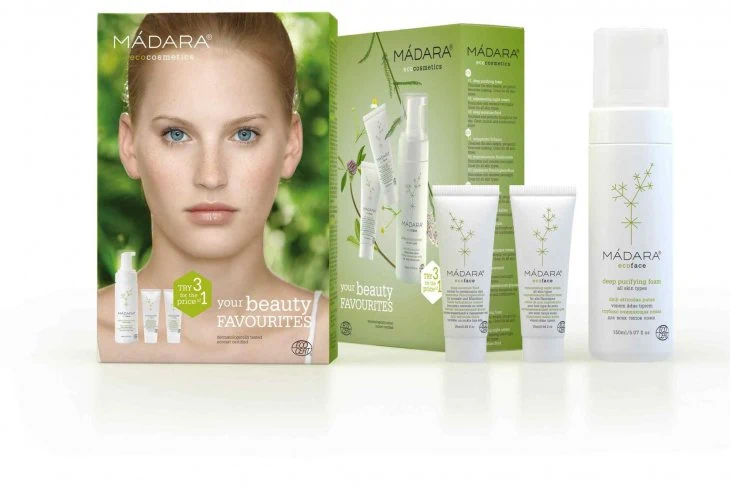 Natural cosmetics
Philosophy of Madara is based on the belief that cosmetics can be made only from natural ingredients. Thus it is more healthy and effective than synthetic cosmetics since our body and skin more successfully recognise products of natural origin.
Madara ecocosmetics products have voluntarily undergone international certification – ECOCERT prohibiting the use of synthetic ingredients and preservatives. It means that Madara cosmetics contain only natural extracts from the Baltic plants.
Products
Madara ecocosmetics offers a range of cosmetic products – moisturising creams, night creams, anti-age creams, hand care products, etc. Madara also offers hair care products. Madara has thought about children and babies as well – there is a special line of cosmetics for them.
Madara cosmetics is available in Riga in the largest sopping centres ''Galerija Centrs'', ''Domina'', ''Spice'', ''Alfa'', ''Biotēka'' store chain, ''Elkor Plaza''. Madara ecocosmetics can be purchased in many other countries in the world, where it is highly valued.