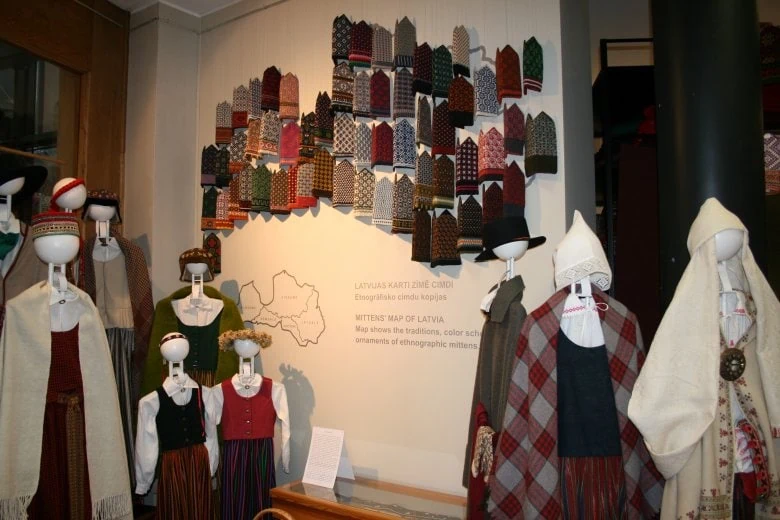 Besides, it is possible to view an exhibition of more than 45 folk costumes every day, consisting of both archaeological and ethnographic costumes from different Latvian regions.

It is also possible to purchase qualitative and beautiful works of Latvian craftsmen:
archaeological and ethnographic jewellery
woven blankets, woolen shawls, shawls, scarves, fabrics
knitwear – gloves, socks, hats
linen products – tablecloths, blankets, towels
ceramics – vases, plates, candlesticks
wooden spoons and decors
The aim of "Senā klēts" is identification of the rich Latvian cultural heritage, as well as the research of Latvian national costumes, including ethnographic gloves. A significant work has been invested in the reconstruction of Latvian national costumes and their production after authentic samples, creating a national costume collection which consists of more than 40 national costumes from different Latvian regions.