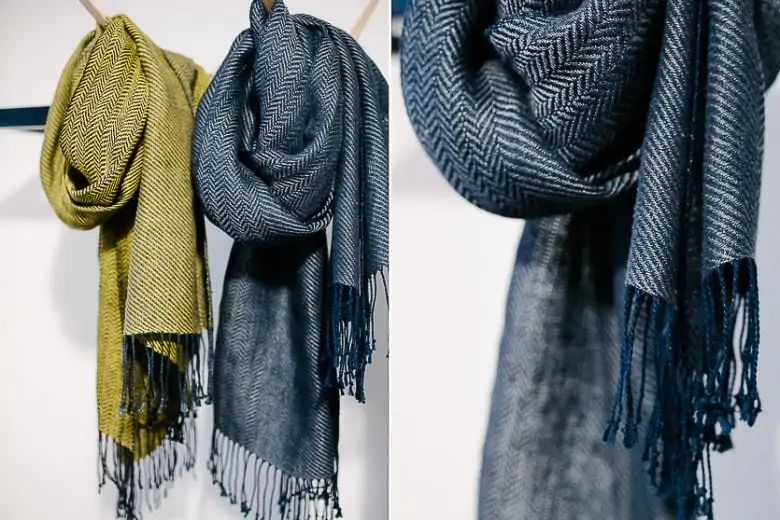 Gallery ETMO offers the finest collection of items created by Latvian artists and craftsmen as well as its very own ETMO brand products − from beautiful linen scarves, clothing and home textiles woven on an authentic wooden loom, cuddly woolens, felt wool slippers and other accessories to handmade glassware, porcelain and pottery items. All items are available in limited editions or, very often, only in one original piece.
The concept was created by Signe Auzina who is the owner and also one of the designers at ETMO, whose affiliates are several other Latvian designers and craftsmen. The concept was born from the idea of safeguarding the power of ethnographic motif, and skills that once wrought beautiful things, serving people for decades, even generations.
"Nowadays we rarely use things for a long time, because they either go out of fashion or lose their quality too soon. ETMO is about doing things the 'old way' and being modern at the same time, placing quality first," says Signe Auzina.