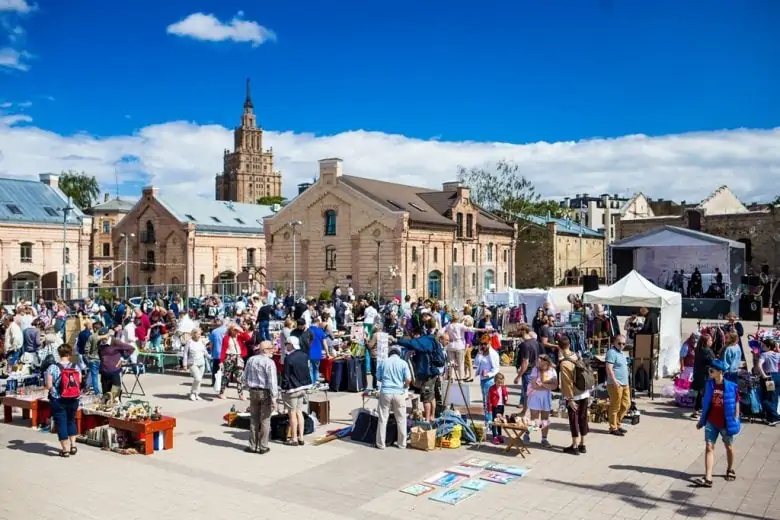 The Riga Open-air Flea Market is held in the Spīķeri Quarter. Here one can find old knick-knacks and different useful things, as well as original design objects, clothing and fashion accessories.
The market is set up in a spacious and cosy square within the quarter. Historically, Spīķeri was a district of warehouses, so the spirit of trade is familiar to this place. Nowadays the flea market revives this trading atmosphere.
Here one can find old-fashioned objects and clothing, as well as works made by contemporary designers.