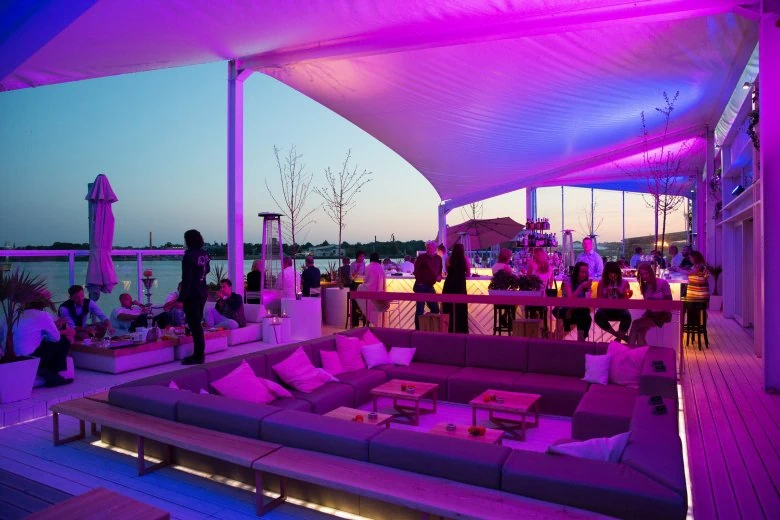 Every Friday and Saturday night, the AQUA LUNA Restaurant and Bar at Andrejsala is the choice place to experience Riga nightlife at its most luminous.
On the right bank of the Daugava River, why not spend an evening at AQUA LUNA with any of our select wines, something stronger from our cocktail menu and/or enjoying a late supper. The special evening menu features a variety of cheese, deli meat or fruit platters, plenty of appetizers and salads (a favorite of customers),original spring rolls.
As the sun goes down, live music from the portable stage begins to fill the air. Rest assured, the top DJs - local and foreign, take the stage with the latest sounds and performance. Free of charge.
We suggest calling ahead to reserve a table during the summer season.