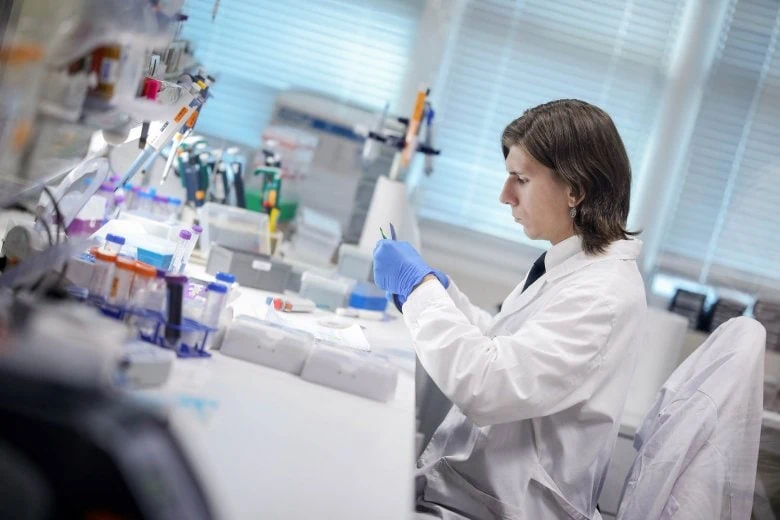 We are excited to inform that Enamine Ltd, a world's leading supplier of chemical compounds and related services for early drug discovery, is coming to Riga and opening its warehouse and subsidiary here under the Bienta brand name! Bienta was created as a provider of biological services to accompany Enamine's chemical services in the field of early drug discovery. Thanks to its close integrity with Enamine's organic chemistry and 3 M compounds collection platform, Bienta offers fast and high-quality services to pharmaceutical and biotech companies, drug discovery startups and academic institutions worldwide.
Enamine is currently the largest contract research organization in Ukraine. The company is now set to expand and develop in Riga, offering research partnerships for the local academic community and ensuring the effective use of existing facilities. Enamine's Long-term employment plans for Enamine and Bienta include up to 50 highly qualified chemists and up to 30 highly qualified biologists, respectively, as well as a new organic chemistry laboratory set as part of the project's expansion in the future.
Bienta's senior scientist Ilona Saraieva:
"We decided to expand our facilities to Riga, as this city represents a superposition of our interest: a perfect location for logistics between Ukraine, EU and USA, as well as a friendly working environment for our employees. We are looking forward to fruitful cooperation with scientific and industrial organizations of Riga."
Mārtiņš Staķis, Mayor of city Riga:
"We are delighted that a company such as Enamine decided to move to Riga. We are here to support the Ukrainian people and their businesses. Cases such as the launch of Enamine's operations in Riga are a win-win situation. Companies gain access to Riga's location, facilities and workforce, and the city benefits from new high-value-added jobs. Also, opening new branches and production facilities in the capital city strengthens our case in future negotiations with potential investors".
Fredis Bikovs, director of the Riga Investment and Tourism agency, says of the news:
"This project has a high added value and exemplifies Riga's advantages in the associated industries of biotechnology, chemistry, pharmaceuticals, etc. It aligns very well with the agency's strategy and the goals of the city of Riga. Thanks to its high export volume and substantial workforce in the scientific fields, Riga has developed as a strong regional player in these industries. The introduction of Enamine will improve the local ecosystem even more and generate new employment opportunities for highly skilled individuals.".
Enamine has developed into a leading global supplier of screening compounds, building blocks, and fragments for a variety of research programs supported by pharmaceutical and biotech companies, drug discovery centres, academic institutions, and other research organizations worldwide. This has taken place over the course of more than 15 years.