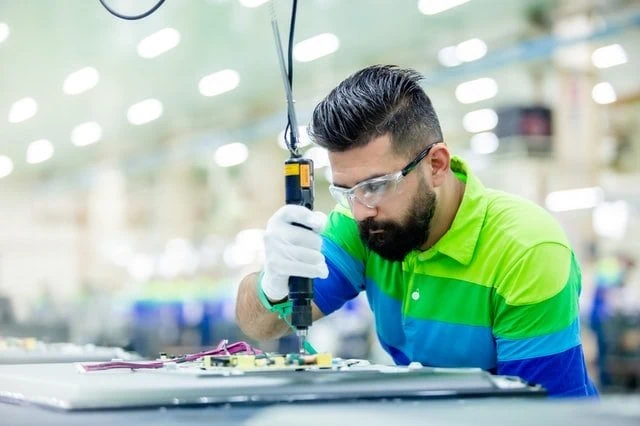 Swedish tech company Anodox Energy Systems has announced plans to produce electric vehicle batteries in Latvia, with the first factory in the Port of Riga expected to be operational by December 2022. A second factory for rapidly growing LFP cell technology will be established soon after. A total of €50 million will be invested and up to 300 new jobs will be created.
This announcement aligns with Riga's effort to establish Latvia as a European hub in the global automotive value chain. Latvia-based companies such as Bucher Municipal, LEAX Rēzekne, LAS-1 company, LEAX Baltix, Dinex Latvia, EMJ Metāls, SFM Latvia, Metaro, Defense Partnership Latvia and LANOS all currently have products in many of the world's best cars.
"Our goal is to complement this product range and make sure that the cars are assembled in Latvia. Such a project will strengthen Latvia's position in the engineering sector, offering the most advanced technological solutions, highly paid jobs and expanding cooperation with global players and export markets. At the same time, it means faster development of the whole engineering sector and related companies. That's why it is important to continue with the "green corridor" principle for priority investment projects to speed up the certification process for car production." Janis Vitenbergs, Latvia's Minister of the Economy
Founded in 2016, Anodox Energy Systems serves the needs of the rapidly growing electric mobility industry by meeting the increasing demand for high-capacity batteries. Anodox has supported internationally renowned brands such as Volvo, NEVS, Jinpeng Auto, Geely, Lotus, Mahindra, and Pininfarina. Their R&D centre in Sweden develops electric batteries for light trucks, passenger cars, marine and other vehicles. Anodox has selected Latvia as an ideal location to establish their factories based on its location, automotive ecosystem, and government incentives.
"We are thrilled and grateful to announce our entry into Latvia and the establishment of the first LFP factory in Europe. It would not be possible without the strong support from the Latvia Government, LIAA, Altum and our customers Jinpeng Group and AKINSI Auto." Theodore Zannakis, Anodox CEO
In the first phase of this initiative, Anodox will produce high-quality battery packs for electric cars and light trucks in an automated factory. In the second, Anodox will produce high-performance cells leveraging LFP technology. LFP batteries have recently been adopted by Tesla Motors and are known to be long lasting and produced at a lower cost than many of the electric vehicle batteries on the market today.
"This means that the battery production cycle will be completed in Latvia, from raw material to complete system. From Riga, the finished products will be delivered to customers in Scandinavia, Germany and the rest of Europe. A truly strong demonstration of our commitment to bring Latvia to the forefront of automotive technology." Kaspars Rožkalns, Director General of the Investment and Development Agency of Latvia
Latvia is the starting location for Anodox to establish production facilities across Europe. According to the company's plan, Anodox Energy Systems is also considering Germany, Greece and Luxembourg as potential investment locations.
"We are very glad that Anodox Energy Systems decided to open factories in Riga. This will bring investment, jobs, and income to the city as well as assess the attractiveness of opportunities that our city offers by ensuring that Riga is competitive in attracting new high-growth companies. Also, the opening of new company branches and production facilities in the capital city gives us weight in the negotiations with the future investors". Martins Staķis, Chairman of the Riga City Council
Anodox manufactures and supplies high capacity, high power batteries, and IoT modules. Formed in 2016 by former automotive executives, Anodox has breadth and depth of experience in automotive, micromobility, grid and marine applications. Consulting assignments have included high-profile projects with internationally recognised automotive brands. The company is now targeting the rapidly expanding Electric Vehicle (EV) and stationary Energy Storage Systems (ESS) markets.