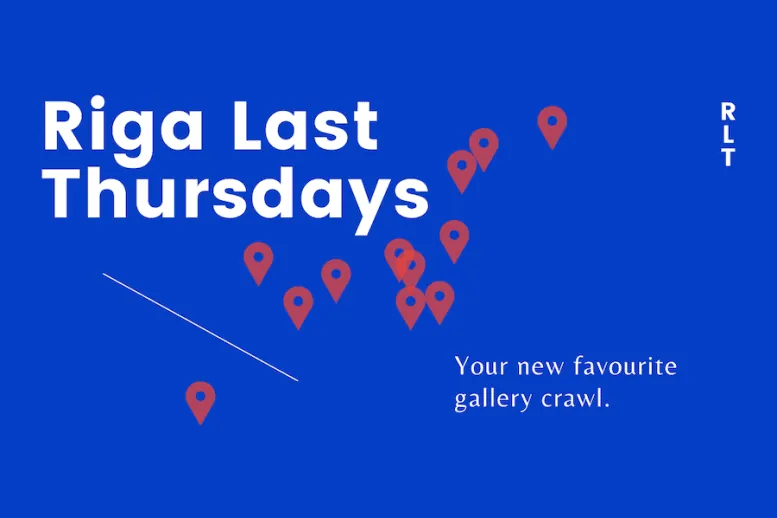 Riga Last Thursdays is a gallery evening happening every last Thursday of the month. Explore a number of contemporary art galleries in Latvia's capital for free, from 18:00 until 22:00. Meet artists and creatives, discover new and old places, participate in workshops, get curator tours, and more. Every gallery is an opportunity to be intrigued and discover something new. Explore the city and its people through art.
While many of us don't have the opportunity to visit the galleries during the day due to other commitments, this late opening once a month will become a new tradition to be marked in the calendar.
Since September 2021 already 28 participants have participated: 427, Ag, Aminori, Bolderaja, Brīvība, De.ģenerācija, DOM, ISSP, ISTABA, Kim?, Latvian Centre for Contemporary Art, Latvian Art Academy, LOOK, Low, M/Gallery, Māksla XO, MASA, Neoklasika, NOASS, PILOT, Provodņiks, Rāmis, Rīgas Augstākā Galerija, Totaldobže, Tu jau zini Kur, TUR, Smilga, Zuzeum.
Explore the current members and their programmes on the website https://www.rigalastthursdays.com/