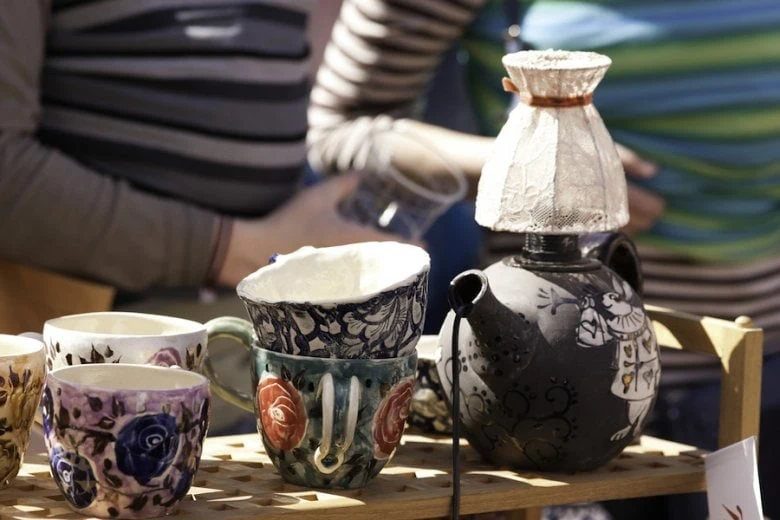 Every Saturday, Latvian farmers offer local goods at the Kalnciema Quarter Fair, and craftsmen come to sell unique pieces of handiwork. Children are invited to participate in creative workshops, free of charge, and to ride a colorful merry-go-round. The theme of the fair changes to reflect seasonal festivals, during which there also are concerts, exhibitions, open-air plays, and other activities taking place at the fair.
"An event like this on one of the main roads to the heart of Riga is a positive signal to all those visiting Riga," say Kārlis and Mārtiņš Dambergs, owners of the quarter and devotees of renovating wooden buildings and authentic lifestyle. "Kalnciema Quarter is like an eye-catching brooch on Riga's dress, and we are pleased at the opportunity to rub it." This brooch is especially bright on holiday.
Kids can participate in various creative workshops, enjoy the merry-go-round, taste homemade ice-cream and have a nap in a hammock while adults have a look at delicious products by local farmers and home producers (teas, jams, peppermints, meat, fish, and other merchandise).
Besides, each visitor knows that he/she should come to the fair hungry. Diverse local handcraft and jewellery are also on sale, among them, design objects, glass items, etc.