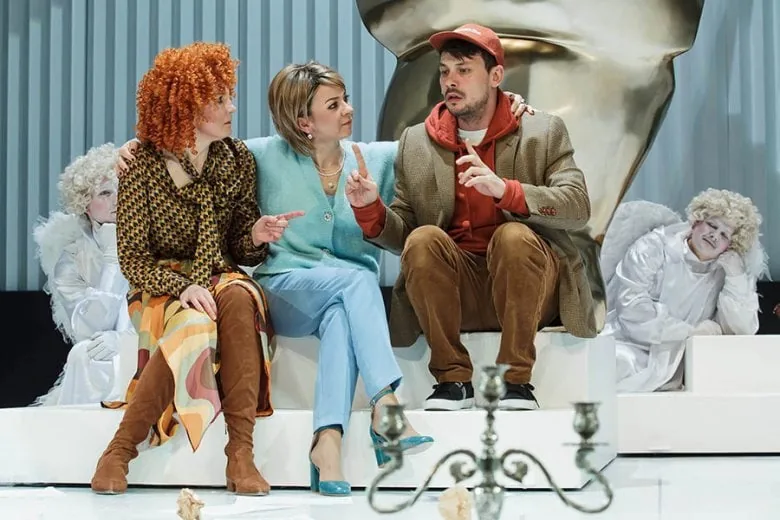 This is not only a truly funny sitcom, but also a sarcastic revelation of a play. On the surface, there is a situation worthy of an anecdote: an adultery and a number of accompanying surprises for all the parties involved. However, if you dig deeper, a more serious topic emerges: no matter how successful, wealthy and lucky a person is, this does not guarantee the presence of high spiritual qualities in them and does not insure against inner emptiness and ignorance; and sooner or later, the true content of a personality will be revealed.
Author – Woody Allen.
Performance is in Russian language with surtitles in Latvian and English.