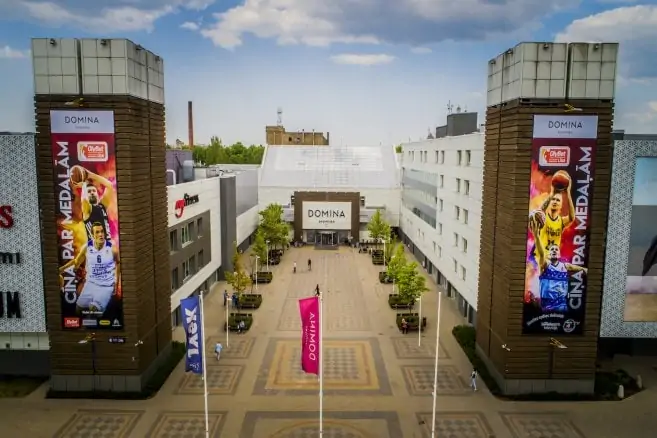 The Domina Shopping mall is one of the most popular shopping and entertainment centers in the city.
A wide selection of fashion and clothing items, cosmetics, home goods, furniture, interior decorations and electronics will allow you to find all that your heart desires. In addition to such shops as United Colors of Benetton, Tommy Hilfiger, Guess, H&M, Lindex, Geox, Lego, Flying Tiger Copenhagen, SportsDirect.com, Sportland, the shopping center also features the best works of Latvian designers. Furthermore, the Domina Shopping mall also has the widest selection of footwear and children's items in the city!
Domina Shopping also has everything necessary for your home. Shops such as JYSK, Flying Tiger Copenhagen, Lakstos, Lonas, Cenuklubs, Euronics, Fissman and many more offer everything from furniture to interior design items, as well as kitchen and home appliances.
A quick cup of coffee or a hearty meal with the family? Visitors have a wide range of dining options at the shopping center, which features 13 various restaurants and cafes.
Domina Shopping also features the MyFitness center, which offers a variety of fitness opportunities, relaxing saunas and hot tubs, as well as the Kolonna Day SPA, where over 80 different beauty services and procedures available.
Domina Shopping is not just a venue for charity fairs featuring works by senior citizens, but also organizes and annual Christmas arts and crafts market and as well as regular farmers markets.
You will always find a good parking spot when going to Domina Shopping by car, as we have almost 2,000 of them. The shopping center is also easily accessible for persons in wheelchairs. The mall is easy to reach from Zemitana bridge, as well as via Brivibas and Ieriku streets.