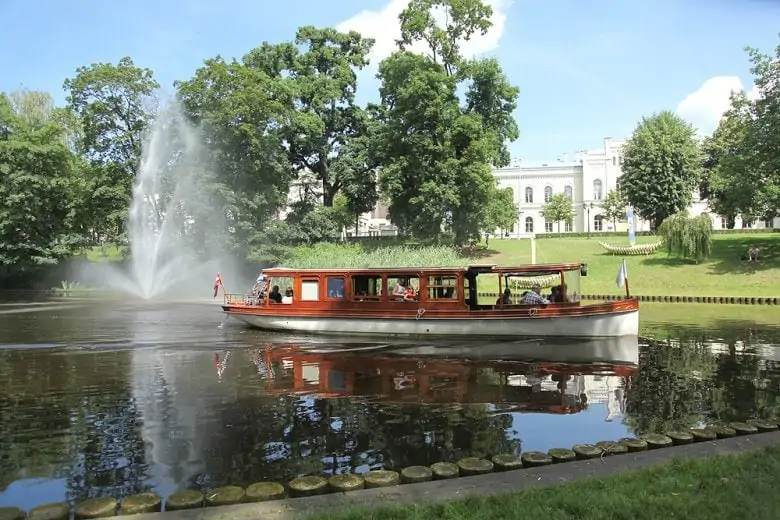 If you want to enjoy the view of the historical centre of Riga while going along the City Canal and to see the landscape of the city from the River Daugava, use the Riga by Canal opportunity to take a boat trip with one of the four tourist boats.
About the boats:
The boats have a very special, historical design. The oldest of them "Darling" is hundred years old, whereas the other three - "Maria", "Rebeka" and "Laima" - have been built as its replicas. Their special design and their slow pace in the waters of Riga Canal will allow you to get to know the most popular places in Riga.
Boat ride:
Riga by Canal ships departs from Bastion Hill (Bastejkalns) pier, 100 metres from the Freedom Monument. Length of the ride is 1 hour. Boat opening hours depend on the season and weather conditions - actual information can be found www.rigabycanal.lv/en.