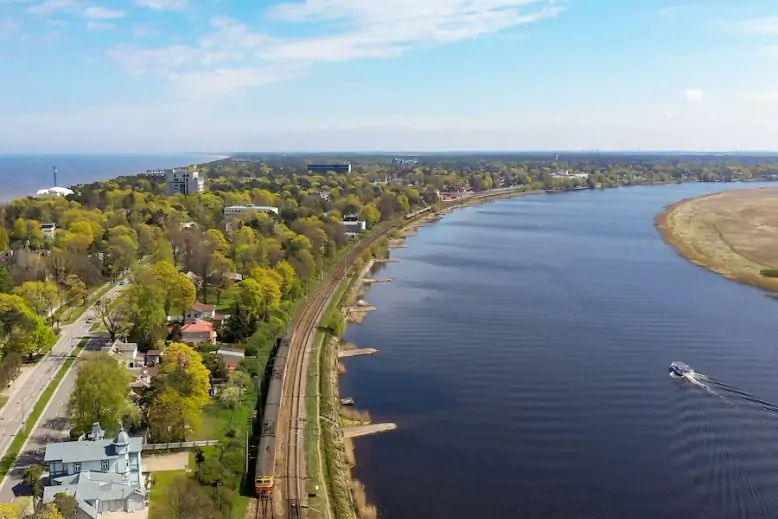 The river boat Elizabete once a day offers trips on the route Riga - Jūrmala (Majori) - Riga. From the berth at the Akmens Bridge in Riga, the boat leaves every day during the summer season at 10:00 a.m. and after a 2.5 hour ride reaches the pier by the Lielupe River in Majori. Returning from Majori to Riga, the boat leaves at 6:00 p.m.
During the trip you can see the Riga passenger port, the Freeport of Riga, as well as the Riga suburbs of Ķīpsala, Andrejsala, Kundziņsala, Mangaļsala and Bolderāja. From the Daugava along Love Island, the ship's path leads to Buļļupe, which connects the Lielupe and Daugava rivers. Sailing along the Buļļupe, you have a view of Bolderāja, where you will be able to see nature, quiet and romantic landscapes surrounded by reeds, as well as a park of stone sculptures. Upon reaching the Lielupe, a view of the ancient Lielupe estuary and the White Dune will open, as well as a great view of the Jūrmala panorama during the trip along the Lielupe.
The boat can carry up to 40 passengers and is equipped with an environmentally friendly engine, as well as a WiFi system, sound equipment, a unique design and meets all European safety standards.
Jurmala panorama trip, duration 1h at 13:00, 14:30, 16:00.