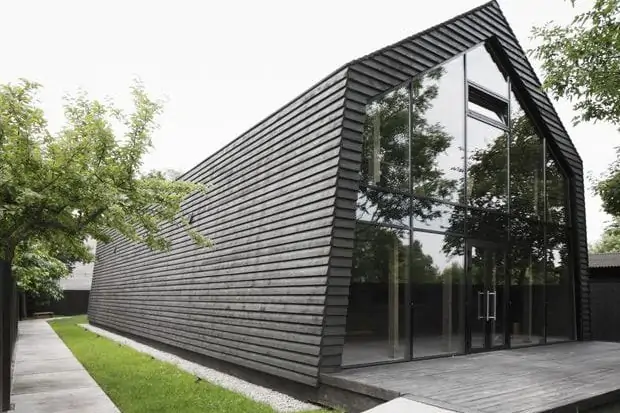 Žanis Lipke Memorial is dedicated to a brave man who saved more than 50 Jews from Nazis during the Second World War by hiding them in a bunker under a shed. The memorial building shows the living conditions of the saved ones as close as possible; here you will find an exciting exhibition and a very interesting architecture.
Location
Žanis Lipke Memorial is located in Ķīpsala, just a twenty-minute walk from the Riga centre. If you are going there on foot, the best is to cross the River Daugava across the Vanšu Bridge, but if taking public transport, you have to get off at the stop "Ķīpsala".
The memorial building is at the very centre of Ķīpsala's wooden architecture. There is a wonderful view to the silhouette of the Old Town over the River Daugava, and a magnificent peace and silence, which you will never find in the city centre.
Exhibition
The memorial is dedicated to Žanis Lipke and his life, for during the Second World War he saved from death more than 50 Jews by hiding them in a bunker specially designed under his shed. The memorial building was designed so that it would represent the living conditions of people hiding as close as possible. Here you will also find life stories of persons saved by Lipke. The memorial allows you picturing the situation where just a bit more than 60 years ago people were ready to risk their lives just to save others. Since the original bunker was situated quite close to the reconstructed one, the exhibition gives you nearly a perfect look upon the time 60 years ago.
Right next to the memorial building there is Lipke's pine, where he was heavily beaten by Nazis because his daughter was communist who had fled to Russia when the war begun. The exhibition tells about the lives of people during the Second World War.
Architecture and interior
Žanis Lipke Memorial will not leave you indifferent — the interior is designed in a way so that the visitors would feel the conditions of the saved Jews as good as possible. Chinks in the planks allow only for a weak daylight, the wood gives deep echoes of every step — the architecture and interior alone gives you a sufficient reason to visit Žanis Lipke Memorial.