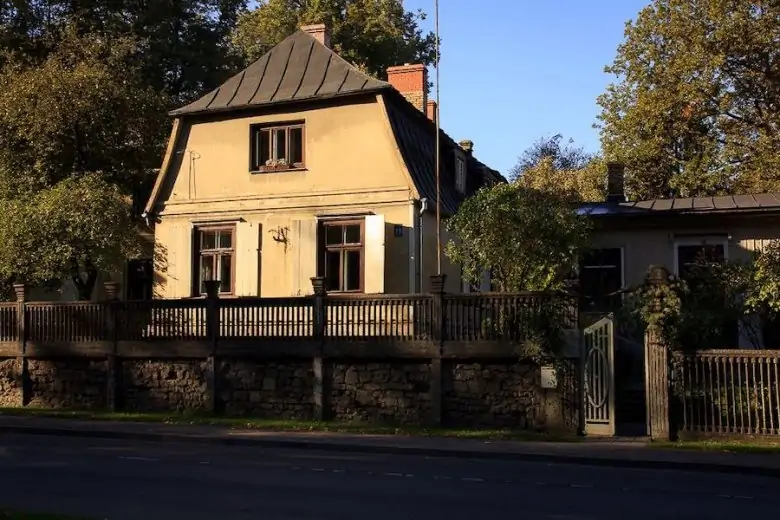 The museum was founded in 1988, 5 years after the great Latvian poet Ojārs Vācietis (1933—1983) passed away. The museum is located in Pārdaugava at former Lielā Altonavas street, this is where poet lived with his family since 1960.
The house, which is the former pub "Jeruzaleme", is more than 200 years old, and it has been visited by Garlieb Merkel and Rihard Wagner at their time. The building is also immortalised in paintings by J. C. Brotze. Visitors are welcomed to see the memorial flat and garden surrounding the house.
This is a place that played a special role in the life and creativity of Ojārs Vācietis, and this is where he wrote most of his important poems. His wife, poet and translator Ludmila Azarova, has said that Pārdaugava was an intellectual space for her husband. He had a large desk, and his poems first involved strolls around the neighbourhood ˗ the Arkādijas Garden Park, Lake Māra, and the road to the Āgenskalns market and the Torņakalns train station.