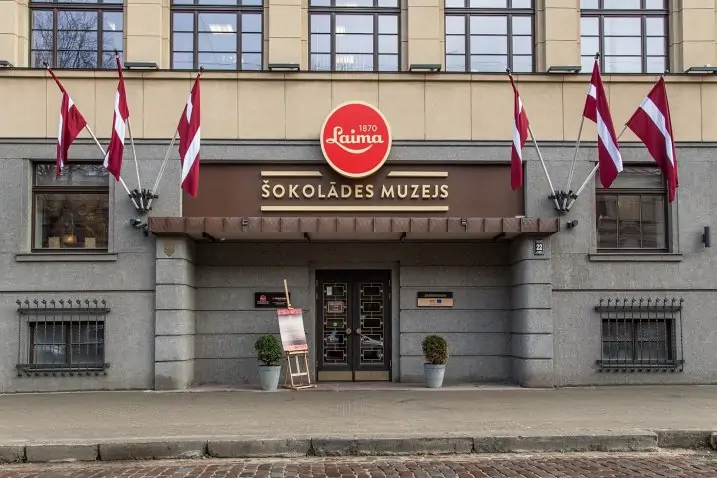 Chocolate making has always been wound in mystery. It is a difficult task finding someone who does not like chocolate. It is no surprise that people crave the opportunity to taste the best of Laima chocolates and to catch a glimpse behind the scenes of the wondrous chocolate making process.
Laima chocolate can be enjoyed with all the senses - it can be seen, tasted, heard and felt… How? You can find out by visiting the museum!
The museum invites visitors to:
taste hot chocolate and find out how chocolate is made;
see the ingredients of chocolate and find out the differences between chocolate types;
find out about little known facts and enjoy a trip around the world of chocolate;
view chocolate packaging from the previous century;
touch the cocoa wall and find out how many years a cocoa tree grows;
have a meeting at the legendary Laima clock;
get acquainted with the museum's oldest exhibits and view an old cocoa bean grinder;
find out in which countries Laima products can be purchased.
At the creative chocolate workshop it is possible for visitors to make their own type of chocolate and bring them home in special packaging. The chocolate is popular both with young and old. The workshop should be booked ahead.
Price of entry:
Free of charge for children under the age of 3
EUR 3 for children between the age of 3 to 6
EUR 5 for school children/students
EUR 5 for senior citizens and persons with disabilities
EUR 7 for adults
EUR 9 for the visit of the creative workshop
The duration of guided tours is 1-2 hours. Guided tours are available for groups from 10 to 30 persons. These tours must be booked ahead.