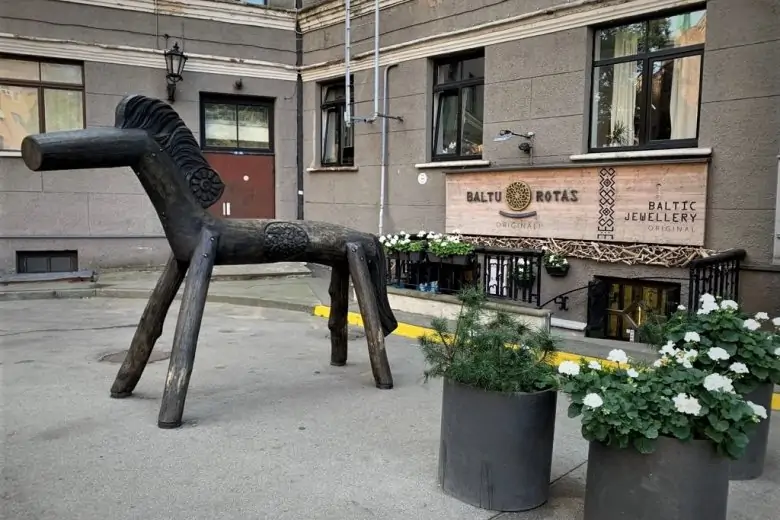 How did Rigans adorn themselves 800 years ago and earlier? What can jewellery tell one about the time before the city of Riga? Who made the beaded Liv necklace, the Latgalian brooch? Was the maiden wearing the ornate Gotlandian necklace brought here by a Curonian Viking? What kind of events did these ancient Finnish, Prussian and Russian ornaments experience? The museum will not provide direct answers to these questions, allowing everyone to feel and imagine this distant past.
In ancient times, jewellery was used not only to fasten together clothes and adorn, but it was also an indicator of the owner`s social status and ethnic belonging. The ancient Balts knew how to craft beautiful, luxurious, sophisticated and harmonious jewellery.
The Museum of Ancient Baltic Jewellery was established by two well-known Latvian jewellers - Inita and Vitauts Straupe, who have been studying Baltic and Scandinavian jewellery for more than 20 years, making copies and using traditional motifs and symbols for their up-to-date designs that have already travelled to all continents. The jewellers want to share with their enthusiasm for the magnificent jewellery of 2nd – 12th centuries.
The museum consists of two parts. The first one features adornments and their replicas, whilst the second one - a gallery/shop, where you can buy particularly powerful and harmonious jewellery, crafted according to the ancient designs. There is no entrance fee.