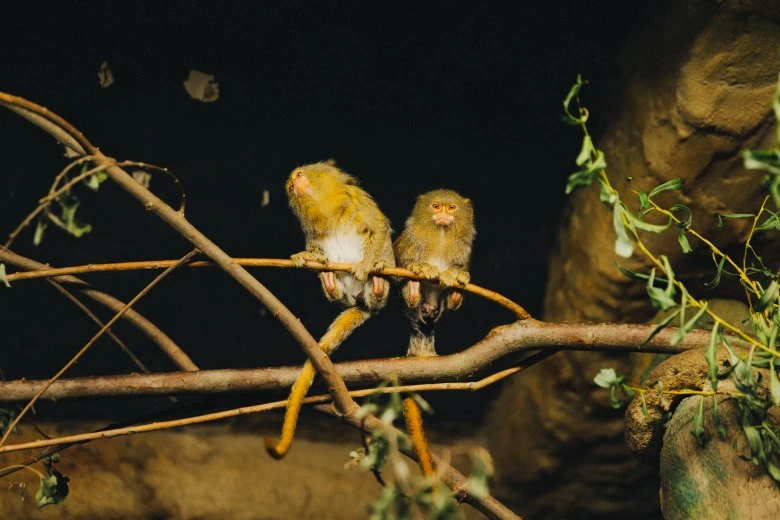 Riga Zoo (Riga Zoological Park) was opened in Riga's greenest district Mežaparks in 1912. During dozens of years, its collection was significantly supplemented, and now you'll meet there many interesting animals like lions, giraffes, kangaroos and coatis, visit the Tropical House and explore the underwater world. This is a great leisure site for adults and children since it is located by Lake Ķīšezers and surrounded by pine-trees.
Riga Zoo is open all year round: it is an idea leisure and picnic place in summers, while the zoo's doors are open in specific times in winters in order to show the winter coat of certain animals - snowy owl, arctic fox, and other night animals. Remember that spring features merry songs and love games and in summer come to see babies, in autumn animal babies go to school, but in winter you can attend special Riga Zoo winter nights and view expositions inside premises.
Get off the tram No. 11, walk a few hundred metres and you are at the gate of Riga Zoo. Walk inside and you'll see the first animals right behind the gate - marzipan-like flamingos standing on one leg and a family of seals on the other side of the road. You can take any road to look at the residents of the zoo. Southern Cassowary left, an aquarium and reindeers right... You can spend here a day!
You can pat some Latvian traditional home animals in the Children's Zoo which always has baby animals - lambkins, piglets, and baby rabbits. A large area is occupied by waterfowl, another area by birds of prey - griffons, condors, and others. Look for exotic animals in the farthest end of the zoo - hippos lounging on the terrace, giraffes living in a huge house, kangaroos springing around. Visitors especially love the ring-tailed lemurs and curious meerkats. Please, remember that feeding animals is not allowed.
Come to also see reptiles and insects in the Tropical House - alligators, crocodiles, marmosets, and a great collection of amphibians.