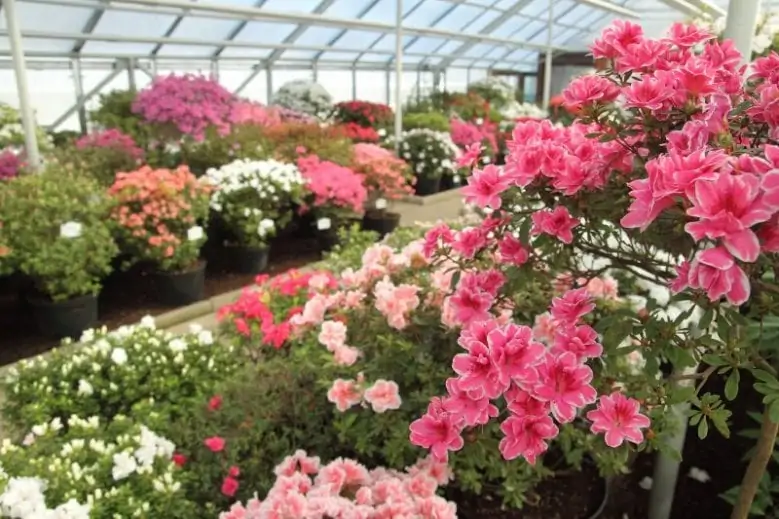 From February to April, azaleas in the hothouse; in spring, the magnificent magnolias; at the beginning of summer, banks of rhododendrons; in the heat of the summer, roses and peonies and in autumn, dahlias.
The Botanical Garden of the University of Latvia can be found across the river, in Pardaugava, just a 10-minute ride from the central part of Riga. The garden was founded in 1922. Over 15ha visitors can explore hothouses and outdoor collections with some 6,000 different plants. It is one of the most well-loved recreational spaces in Riga - you can slowly walk the garden's compact yet informationally saturated territory, get to know plants from all over the world, visit the Plants House, the Azalea House as well as the Tropical House, or just enjoy lush nature in the middle of the city. Whether you are a gardening enthusiast, a botanical expert, or just want to spend time in a beautiful and pleasant environment, you will always find something interesting here.
The garden's collection is wide and carefully chosen - it includes protected plants, or those used for medical treatment, as well as a collection of the poisonous plants of Latvia. Most of the trees and bushes in the arboretum are uncommon for Latvian flora; for example, the witch hazel, cedar, walnut tree, ginkgo tree, mulberries, roses, cork tree and an edible chestnut tree. The garden has a rich collection of perennial plants, dahlias and other decorative plants. A special collection provides an insight into the world of swamp plants as well as different kinds of moss and lichen. The Plant House has various kinds of tropical and subtropical plants as well as different dessert plants, including cactus.
We offer:
guided tours of the garden
seedlings and indoor plants for purchase
a space for organizing events
From central Riga, take public transport to Pardaugava (get off at "Dzirciema iela" or "Botāniskais dārzs"):
by bus: 4, 4z, 21, 30, 37, 38, 39, 41, 46, 54
by tram: 1, 4
by trolley-bus: 9, 25
by minibus: 237, 238, 241, 244, 263, 270.