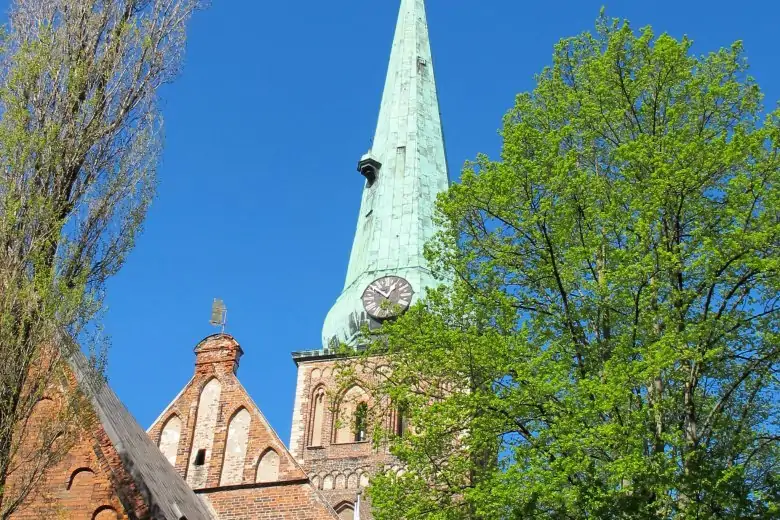 Riga St Jacob's Cathedral is the smallest one among the four Old Town churches; however, its belfry has best maintained the features characteristic to Medieval Riga churches. From the very beginning up to the Reformation period, the building belonged to the Roman Catholic Church and was the centre of Latvian spiritual life. Later (1523–1582), it became the first church in Riga to house Latvian Lutheran congregation.
The construction of Riga St. Jacob's Cathedral, initially designed in early Gothic style, started in 1225 and was finished around 1330. Over many centuries, the building changed landlords and has undergone various transformations. In 1522, the sermons delivered in St Jacob's Cathedral and St Peter's Church marked the beginning of the Reformation period in Riga, and soon the church was taken over by Lutherans.
In 1582, when Riga was under Polish rule, King of Poland Stephen Bathory gave the building back to the Catholics and some time later to the Jesuit Order. In 1621 Riga was taken over by the Kingdom of Sweden, and St Jacob's Cathedral was returned to the Lutherans, but in 1710 the church fell along with the city under the rule of the Russian Empire. In 1812, during the Napoleonic Wars, the edifice was used as a warehouse for food supplies; and since 1923 the Cathedral again belongs to the Roman Catholic Church.