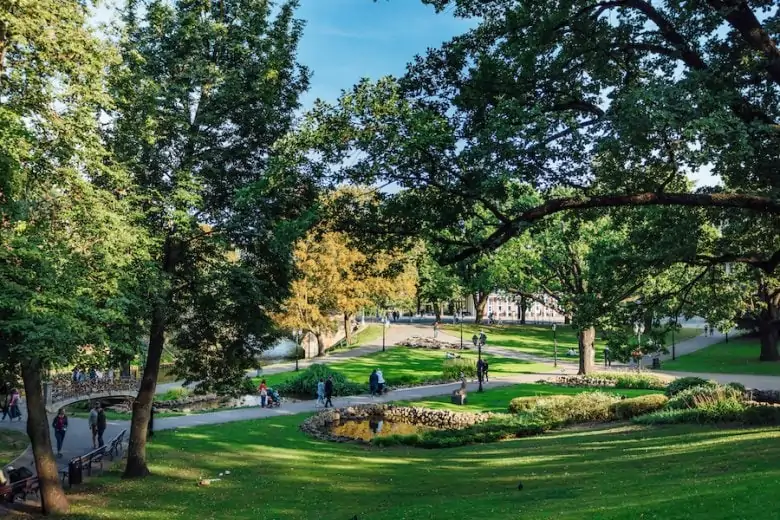 Bastion Hill is one of the most romantic places in central Riga, as it features narrow paths, alleys of trees, stone garden, water cascade... The park right next to the Freedom Monument has been a delight to an eye and soul for more than a century. Either it's winter or summer - special amosphere is always here.
The paths run around the hill on different levels; they can take you to the very top where a nice view opens on the evening sun or the busy city or walk you around the hill to show the splendid scenery.
Artificial waterfalls, colourful flowers, several sculptures, and benches to take a rest. Pay attention to the small bridges; the just married have left their padlocks here, which, according to belief, brings a long life and happiness.
Ducks and swans have beloved the canal. A special swan house is set up here on the bank. If you are lucky, you'll see the canal's most interesting residents - badges.
But at summertime, a dock next to the park is open to all those who would like to take a river tram or a boat.