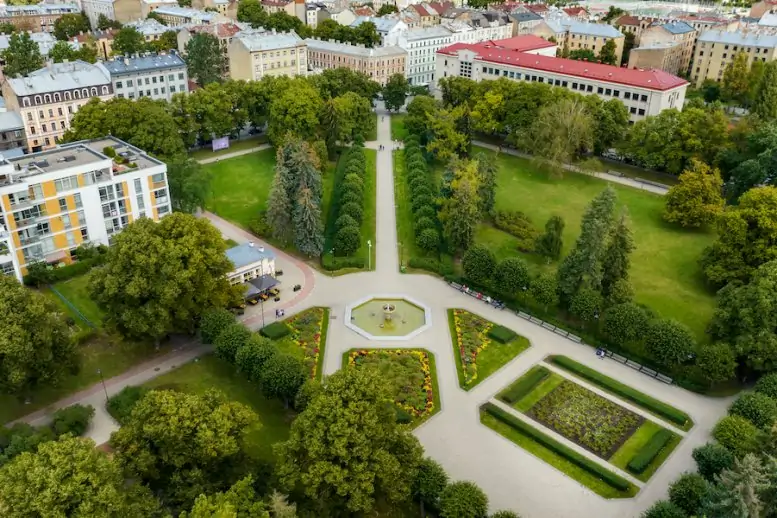 Ziedoņdārzs Park is located on the very border between Riga centre and suburbs. The park is surrounded by high stone buildings on Čaka Street from one side and old wooden houses and narrow streets from other sides. Ziedoņdārzs Park was set up shortly before World War II; today it has regained its historic charm and become a popural leisure place for families with kids and elderly people. Its special feature - a fountain with sculptures of frogs.
Ziedoņdārzs Park is the only Riga park squeezed between appartment houses, though skilfully hidden from them with trees and shrubs. This green zone was set up in 1939, but now it is fully renovated with its historic fountain being reconstructed and new greenery being planted.
The park still has preserved its initial central alley of Dutch linden trees, which takes you to the fountain. The park is children friendly, as a special playground is set up here. Besides, the park features separate areas for those who prefer active recreation and those who want to enjoy peaceful relaxation, so that they don't bother each other.
Ziedoņdārzs Park can be reached on foot (it takes about a half an hour from downtown) or by public transportation. The schedule is available at www.rigassatiksme.lv.