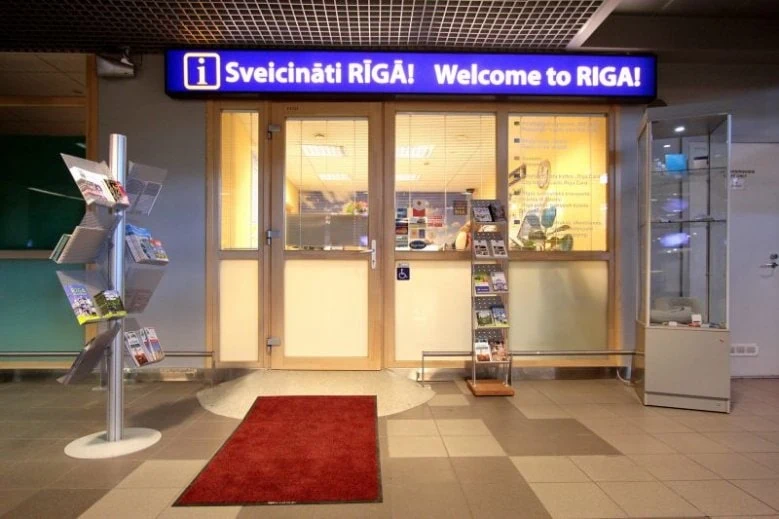 The "Welcome to Riga!" office is located on the first floor of the arrivals sector "E" at the Riga International Airport. The office provides city tourist discount cards Riga Pass (for public transport, various museums and restaurants) and Riga public transport tickets (E-talons).
At the "Welcome to Riga!" office, customers can purchase mobile phone prepaid cards, send and receive a fax, as well as copy, print, and scan documents. They can also purchase the passenger loyalty card "RIX Club", register for a tour around the airport, and purchase the airport's souvenirs.
The office is open 24/7. Consultations are provided in Latvian, Russian, and English.
Contact us:
Airport information service: 1817*
Calls from abroad

+371 29311817
*EUR 0.64 (VAT included) per minute for LMT clients. The tariff for phoning to the airport information service can vary for clients of other mobile network operators.