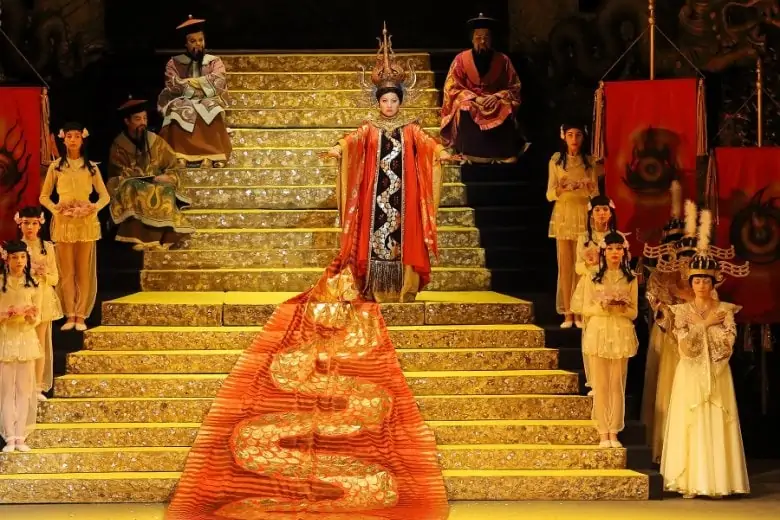 Photo: Agnese Zeltiņa
This production of Puccini' last opera, staged at the Latvian National Opera in 1973, has been renewed several times. The magnificent set and costumes by Edgars Vārdaunis take audiences to a mythical journey to the legendary times of China, while the wonderful music melts even the coldest hearts.
Will there be such a brave man who will answer the three riddles of the beautiful and cold-hearted Princess Turandot? Everyone she outwits will be sentenced to death. But Prince Calaf's love may turn out stronger...