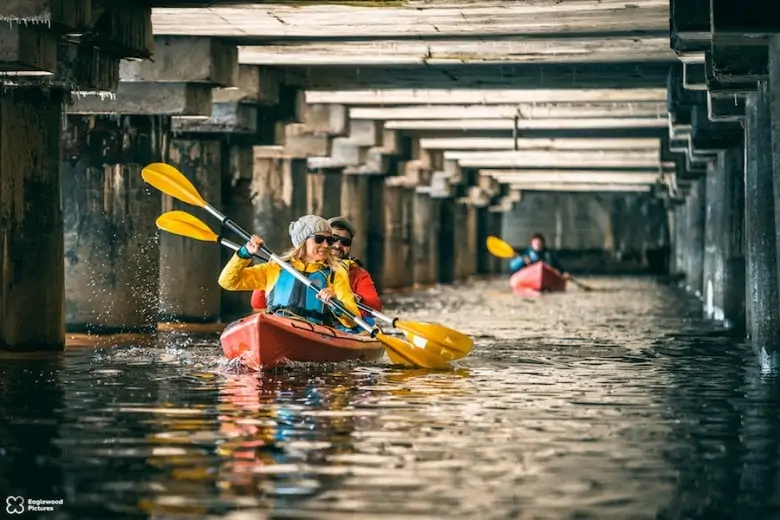 'Kayaking in Riga' offers you the chance to discover the city from a different perspective - rowing in safe, two-seated kayaks along the Riga canal, the river Daugava, coves, canals and tributaries.
Several routes are available for daytime and night-time activities, both for beginners as well as more experienced rowers – each route with its own pleasant suprises. The offer includes both kayak rental and guided tours.
Even if you have never held a paddle before, qualified instructors will teach and show you how to use a kayak; after that, all you have to do is climb in and set off on your adventure. If you not only want to see Riga but also wish to get to know the city better, we suggest kayaking with a guide, who will tell you lots of interesting stories. Forget about plain historical facts that are impossible to remember anyway!
The kayaking trips start in Andrejsala, from the Andrejosta yacht club. The most suitable route for beginners is the Riga circle, which will take you under the city canal's 16 bridges. Here you will have a chance to enjoy the city's modern and historical architecture and charming bridges, and you'll also have some time to relax. This route is also a great choice for watching the sunset. If you are in the mood for a longer kayaking trip, we recommend rowing to the Zunda canal, the island of Lucavsala, around the three islands of Daugava or going to lake Ķīšezers past the shipyard, which can only be seen from the water side.