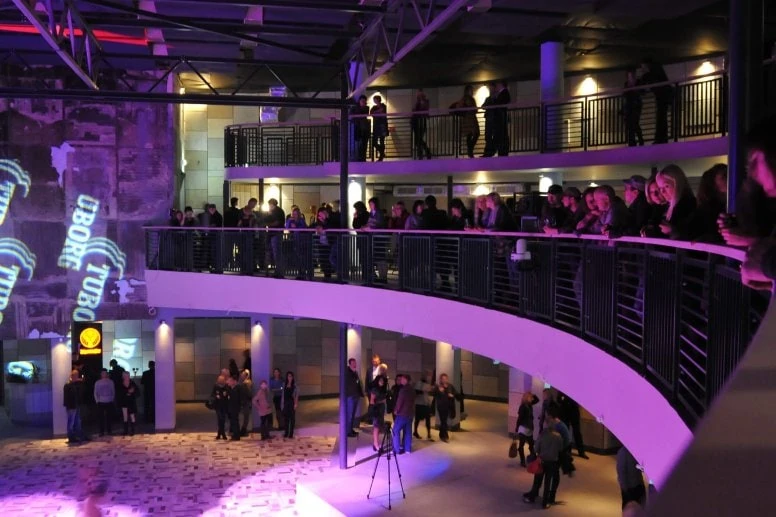 Located on the premises of a former cinema, the Palladium Rīga concert hall retains charming old-time atmosphere and ensures perfect acoustics.
Located at the legendary cinema "Palladium", which has been there since 1913 and was shut down in the early 1990s, the new 1,600-capacity concert venue retains not only the premises' name but also its oval form and balconies on two levels.
"It is planned that mainly the new bands will hold their concerts at Palladium Rīga. We are convinced that the unique premises and atmosphere will allow our audience to enjoy a completely different concert experience than in other concert venues in Riga," explains Girts Majors, one of the people behind the rebirth of the famous location.
Majors' concert agency Positivus Music, which is known as the organiser of the Baltic states' largest music festival - Positivus, made sure that the first musician to set foot on this stage was British singer James Blunt.
The concert hall's interior was designed by Anna Butele, the sister of the hip hop artist Gustavo. Palladium Rīga vestibule walls are made of wood, whilst the old cinema's marble lobby floor remains. Palladium's audience hall is also made of wood. There are many Latvian products in the concert hall, for example PAA wash basins. The local manufacturers are forthcoming and install their latest production so that it would be seen also outside design and interior magazines.
Palladium Rīga historic main entrance on Marijas Street is closed, the concert hall can be accessed from Perses Street.