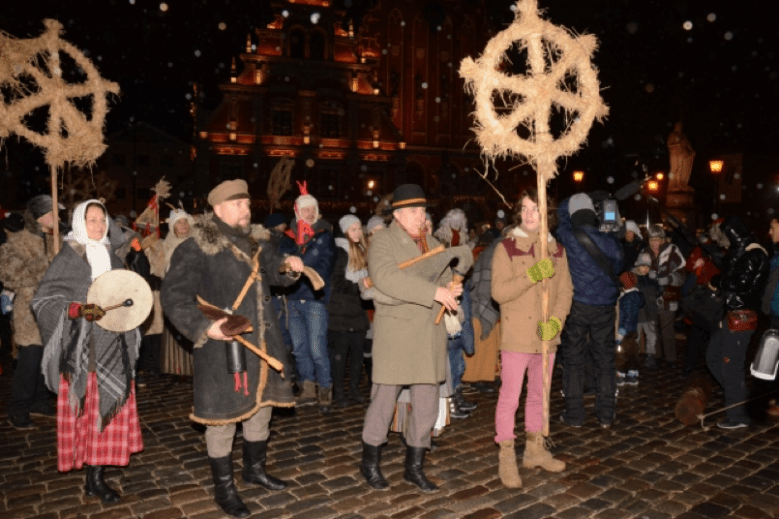 As every year, celebration of the Winter Solstice will take place in the Town Hall Square in Old Riga - log dragging and burning, singing, dancing and Latvian traditional games.
Folklore ensembles from Latvia's regions participate in the rolling and burning of the Yule log in Riga's Old Town, an ancient fertility ritual that is also meant to scare away evil spirits and bless the city and its residents.
The log is rolled through several Old Town streets to the Town Hall Square where it is burned in a large bonfire, also burning away sorrow and misfortune to give new power to the new year. The singing and dancing procession through the Old Town is usually joined by many onlookers and passers-by.