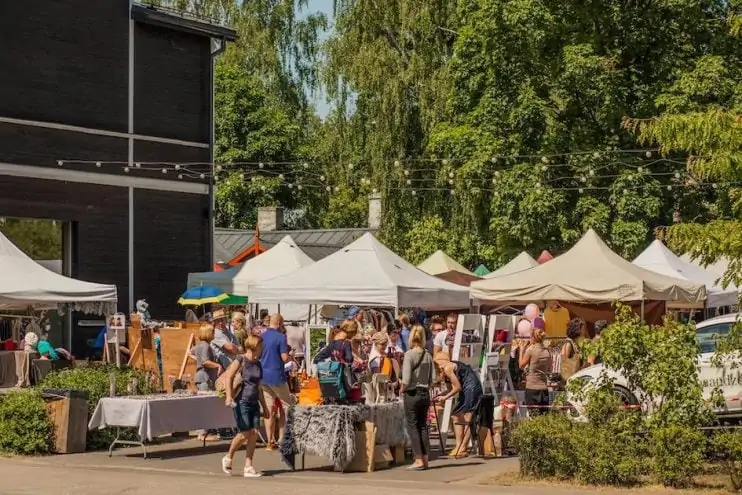 Every Saturday is celebrated in the Kalnciema wooden architecture quarter with a traditional market – a nice highlight for Pārdaugava residents.
Here children can participate in various creative workshops: they can cut, paste, draw and make interesting things, go on a colourful merry-go-round or, if it is warm outside, treat themselves to homemade ice cream and have a nap in a hammock in the orchard.
Meanwhile, for adults, Latvian farmers and craftsmen bring a variety of delicious products for their eyes, noses and, of course, their taste buds. One can buy teas for health, jams for cough, peppermints for stress, and meat and fish for the fridge. Just remember that every visitor should come with an empty stomach, because feasting is guaranteed.
Vendors also sell different things made by local craftsmen and jewellers, such as glassworks, design objects, jewellery and other home wares and personal items.