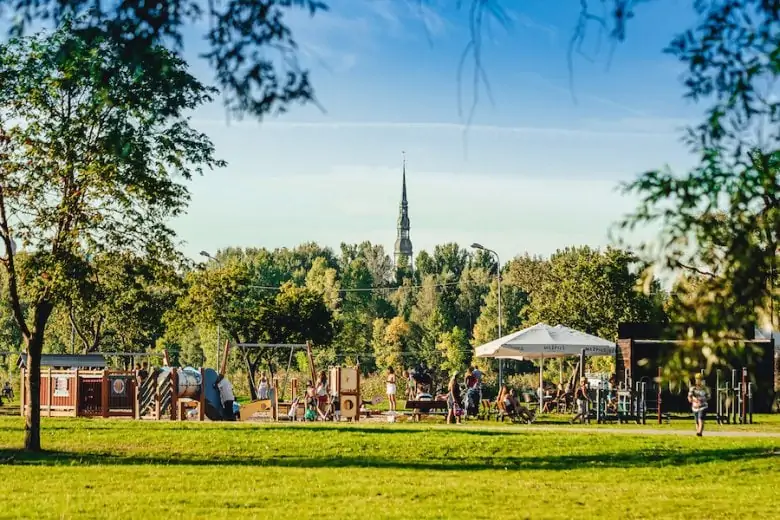 An island on the Daugava river, which only a few years ago was full of abandoned sheds, has become a popular place for bathing and recreation after the launch of renovation works. The Lucavsala park attracts children, those who prefer active recreation and other residents who want to enjoy nature while remaining close to the city centre.
Swimming
The park has a swimming area equipped with changing cabins. The beach has been designed so that both children and adults can swim safely. It is located right across from Zaķusala island, granting a view that will make you forget you are in the centre of the city. There is a shoal in the middle of the river which can be safely reached from the bank and volleyball pitches next to the bathing area.
Playground
The playground has everything children need to have fun - they can jump, slide, climb, or play in a sandbox. They can also make new friends among the many children who visit!
How to get here
By car
After reaching the Salu bridge / Mūkusalas Street roundabout, turn next to the Neste service station and KSenukai store; then turn left and you've arrived.
By public transit
Take trolleybus No. 19 and get off at the "Lucavsala" stop
On bicycle
Cross Akmens or Salu bridge. The ride takes 20 minutes.