Summers are becoming hotter, hence beaches are increasingly popular. You don't have to travel far to enjoy the sun and water.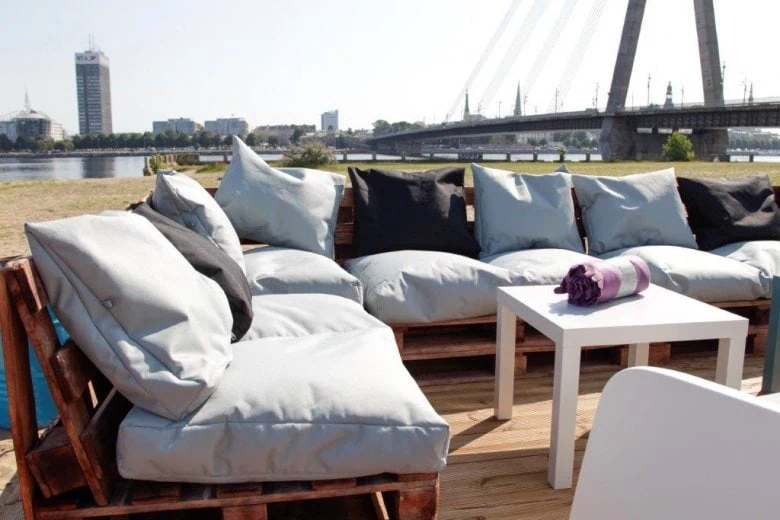 The beach at Ķipsala
On the left bank of the Daugava, a wonderful view of Old Town's panorama awaits you at Ķipsala Municipal Beeach. Swim, sunbathe, get active with volleyball or football, or try one of the bistros. Here you can gaze at the busy city while relaxing.
Photo: Ģ.Ozoliņš, F64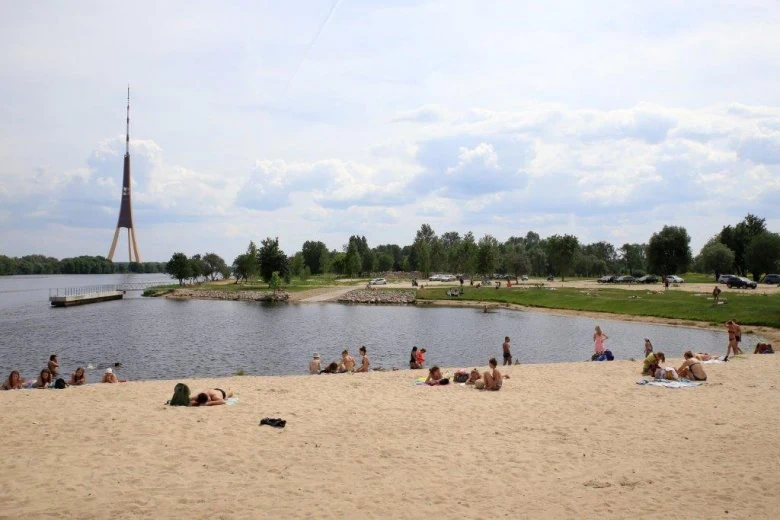 Lucavsala Recreation Park
Fun for everyone is guaranteed at Lucavsala Recreation Park, especially families with children. Just a 15 minute ride from downtown Riga. Spacious recreation area, a beach and playground are the staples, but how about wake-board, a movie showing or a concert, or a picnic perhaps - romantic or otherwise. The locale is absolutely ideal!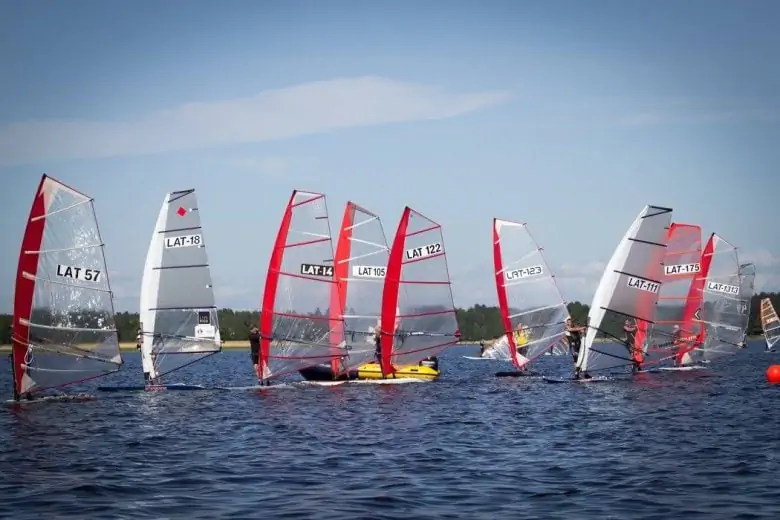 The beach at Ķīšezers
If you want to get away from the hustle and bustle of the city without actually leaving it, Mežaparks is the ideal place for you. Just 30 minutes away from city centre, tram #11 will transport you either to Lake Ķīšezers beach or - right nearby - the Riga Zoo. The beach is just a 10 minute walk from the entrance to the Mežaparks recreation park. The scent of pine and lakeside serenity are a fine way to relax. In Mežaparks, one can relax or get active. There are tracks both for joggers and bikers. If you are without a bicycle, not to worry, Mežaparks has rental outlets. There are plenty of playgrounds for your youngsters to enjoy.
Desire an adrenaline rush? Then head for the beach at the end of R.Feldmaņa Street where you an take on windsurfing, SUP, para-sailing and wake-board. Thirsty or hungry? No problem - there are several bistros and bars ready to serve you.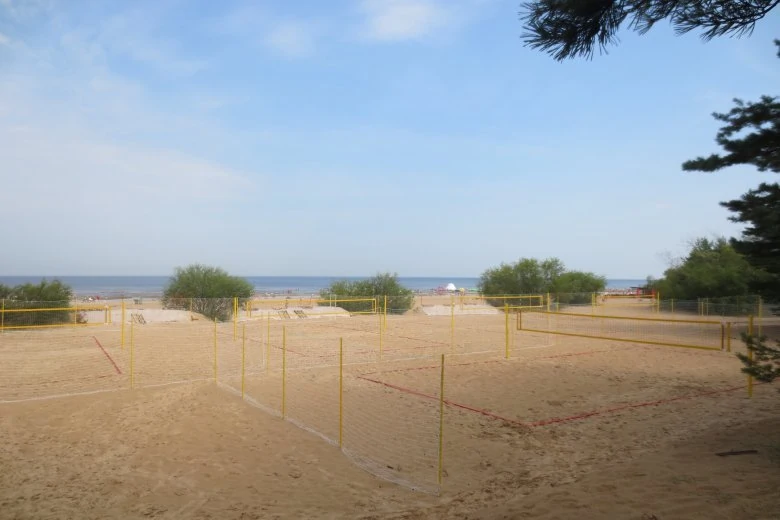 Vecāķi
The most popular beach on Riga's gulf coast - Vecāķi, is full of life on hot summer days. Sunbathe or get active what with the volleyball and football options. Kite-board you can enjoy on windy days. Just 15 minutes from central Riga by train (to Vecāķi Station), 30 minutes by automobile, or a pleasant 90 minute trip on bicycle.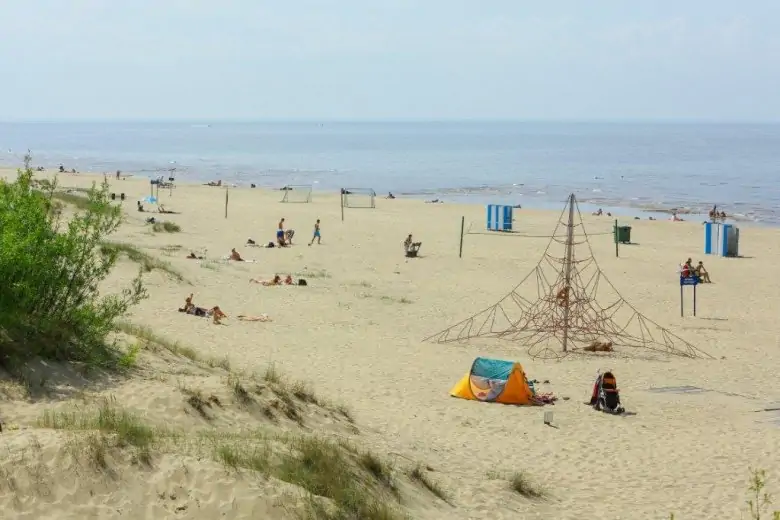 Vakarbuļļi
With Blue Flag designation, Vakarbuļļi Beach shighly popular location in the summer season, full of activity. Situated within city limits, Vakarbuļļi is easily reached from central Riga (1 hr., bus #36; 30 mins., by automobile).
Photo: D.SUĻŽICS, F64