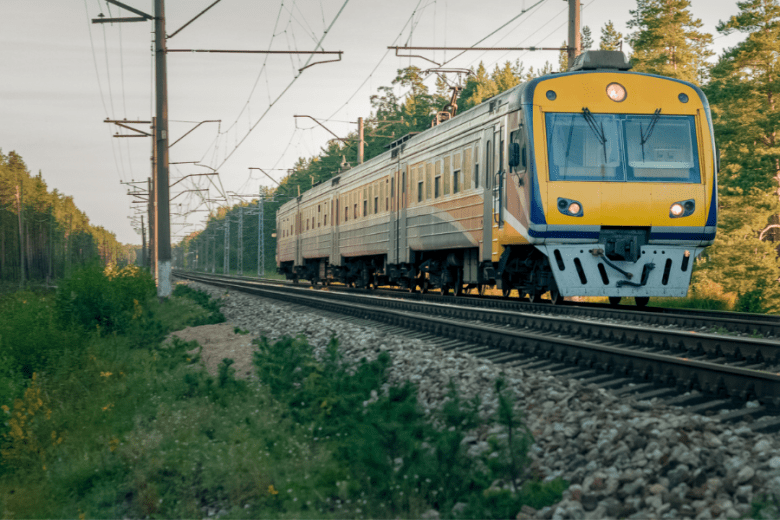 A number of locations in Riga may also be reached by electric train, which is also the preferred method of transportation to Jurmala, a resort town where visitors can take advantage of the Baltic Sea's close proximity.
Within city limits
At the sales points, tickets cost between 0.90 and 1.50 euros
An e-ticket on the Latvian Railways website or app costs between 0.86 and 1.43 euros
A ticket purchased with the conductor costs between 1.40 and 2.00 euros (if the sales point at the train station was open at the time).
Many people use electric trains to get to the coastal resort town of Jūrmala, which takes about 30 minutes by train from Riga. It must be taken into account that there are several stations within the Jūrmala municipal territory. The most popular summer-time station in Jūrmala include Lielupe, Dzintari, Majori, Bulduri and Dubulti. A ticket from Riga to Majori, which is the cental station of Jūrmala, costs EUR 1.50 at the ticket booth, and EUR 1.43 when purchasd on-line.
On sunny and hot days in the summer season, additional electric trains are promptly assigned to coastal directions, including to Vecāķi.
Bicycles may be carried on the train when purchasing an additional baggage ticket - train cars with bicycle holders are marked with a sticker on the front door.
The schedule of suburban trains, types and prices of tickets, as well as the rules of train use are available on the on-line at www.pv.lv in Latvian, English and Russian.
More information on transporting bicycles on the train can be found here