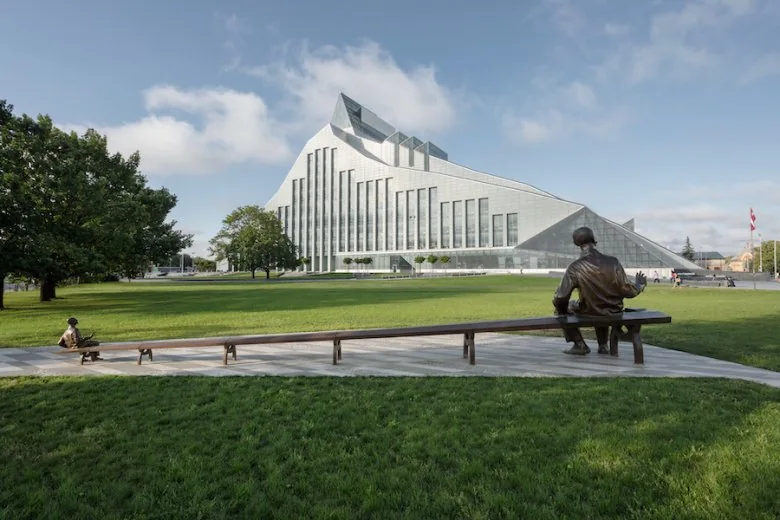 The National Library of Latvia, also known as the Castle of Light, invites Riga's residents and guests to visit the library on summer Mondays.
One can explore the building, discover the exhibitions, see the magnificent People's Bookshelf, learn interesting facts about the library and its history with the help of the digital guide gids.lnb.lv and enjoy the most beautiful view of Riga from the 11th floor.
Major exhibitions:
Permanent exhibition Book in Latvia (1st floor) – is the story of the history of Latvian bookmaking in a global context. The book is the focus of the exhibition – both as a material object and as a social and spiritual phenomenon that has changed and continues to change society, people's lives and thinking.
Exhibition Awakening. The Story of the Herrnhutians (5th floor) – the exhibition shows unique material – Herrnhutian manuscripts from the 18th–19th centuries from the collection of the Latvian National Library. These materials testify not only to the Herrnhutian movement, but also to Latvian spirituality and life at that time.
Exhibition The Castle of Light and the Glass Mountain – the story of the Latvian National Library project and its architect (1st floor and 11th floor) – the two-part exhibition acquaints visitors with the history of the new building of the Latvian National Library, the process of its creation and its author – the world-renowned architect G. Birkerts – and illuminates his creative excellence in the context of world architecture.