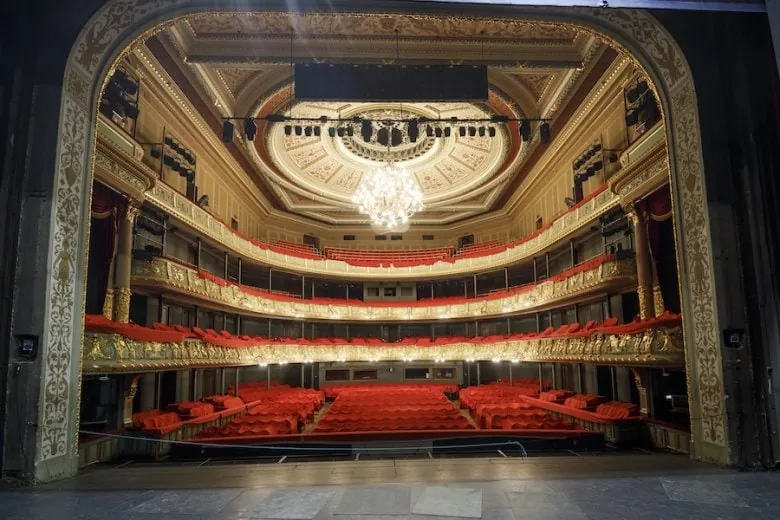 A guided backstage tour of the Latvian National Opera offers visitors a unique opportunity to explore the inner workings of a unique architectural masterpiece of the 19th century. During the tour, visitors will have the chance to go behind-the-scenes and learn about the technical and artistic aspects of producing an opera or ballet performance.
Throughout the tour, Opera's well-informed guides will share insights into the history and traditions of the Latvian National Opera and Ballet. Visitors will learn about the various roles and responsibilities of the production crew, from the lighting and sound technicians to the stage managers and directors. Visitors, if those areas are available due to no technical and artistic preparations for performances or other situations, will also have a chance to visit the rehearsal rooms and practice halls where performers hone their craft. The tour includes a visit to the stage itself, where visitors can see various mechanisms and technologies that make productions come to life.
The guided backstage tour of the Latvian National Opera will be a fascinating and educational experience that will provide an intimate look at the inner workings of one of the most prestigious performance venues in the Baltics.
Language of the tour: English.
Length of the excursion: 1 hour