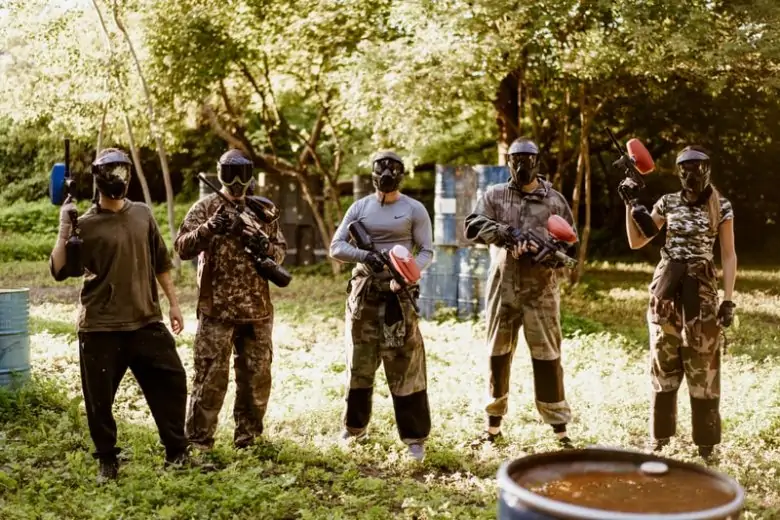 This paintball park is the first in Latvia to offer the smaller and more precisely targeted soft cartridges and to open up specially designed fields with authentic obstacles and dummies. If you don't like paintball, you can try laser tag. The modern technology allows the result to be followed live and provides up-to-date statistics after every game! The park is open 24/7 (prior registration required).
In addition to the playing fields, there is a relaxation area with tables and grills, where you can eat your own food and drinks and relax for up to an hour after the end of the game! You don't have to be afraid of rain and cold, because between matches you can shelter yourself and recharge your batteries with radiant heaters! The parking lot is free and there is a guest toilet.
The park is an ideal place for children's birthdays, free time with friends, team building or for family outings, because in addition to the children, parents and grandparents usually also like to play along.