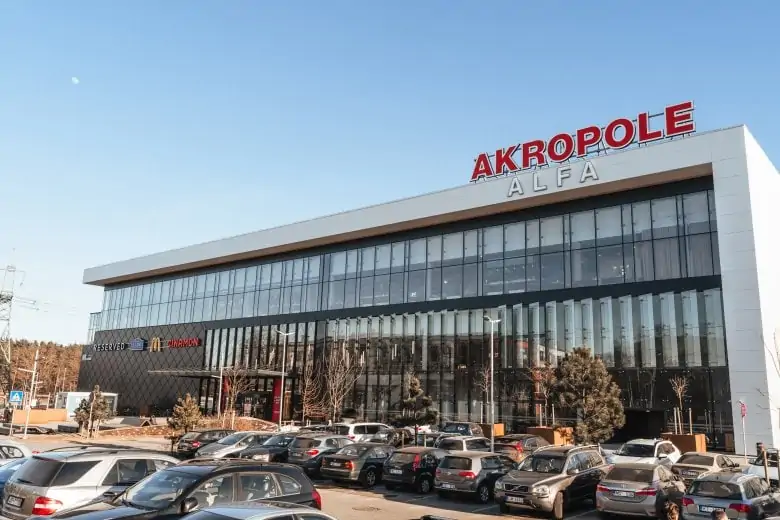 The largest shopping centre in Latvia with a wide range of clothing, accessories and household goods stores. "AKROPOLE Alfa" is home to almost 190 shops and service outlets for all life's needs, including a "RIMI" hypermarket and a "CINAMON" cinema with eight screens.
On 10 March 2022, the Alfa shopping centre joined the "Akropolis Group", becoming the "AKROPOLE Alfa" shopping centre.
Inspiring shopping, delicious meals and a pleasant meeting place away from the bustle of the capital's centre – "AKROPOLE Alfa" combines all the prerequisites for a great quality time.
"AKROPOLE Alfa" is the largest shopping centre in Latvia, offering a wide and varied range of fashion and services, among which are "H&M", "Lindex", "ZARA", "Reserved", "Sportland", "NS King", "Salamander" and others, including the only "Zara Home" store in Latvia.
On the 3rd floor of the shopping centre, there is a varied dining area with restaurants and cafes, while on the 1st floor, there are also fast-food restaurants. Sports enthusiasts and parents with children are also welcomed at "AKROPOLE Alfa", as the shopping centre has a modern and spacious fitness club "MyFitness" and an children's indoor playground "Adventures' Zone". Cinema lovers can enjoy the eight screens of the "Cinamon" cinema.
Parking spaces for up to 1,750 people are available at "AKROPOLE Alfa".
How to get to (stop ALFA):
By bus No. 1
By tram No. 1
By trolleybus No. 4
By trolleybus No. 12
By bus No. 14
By trolleybus No. 16
By bus No. 21
By trolleybus No. 31
By trolleybus No. 34