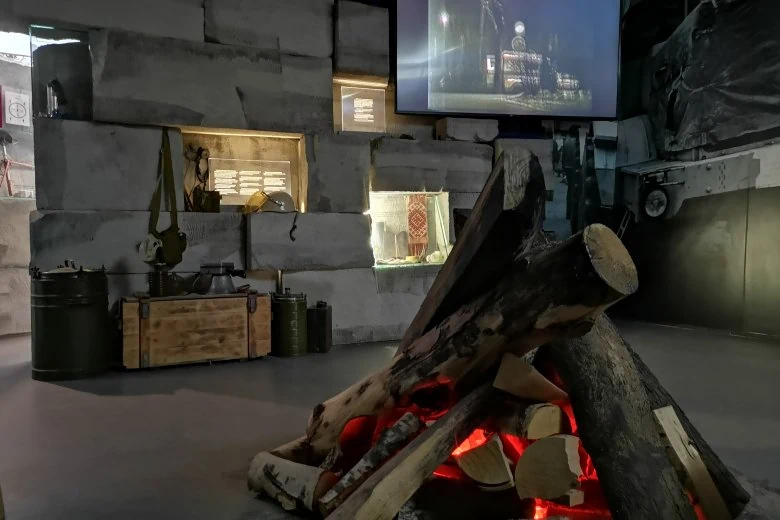 The 1991 Barricades Museum was established in 2001 on the basis of historical items collected by the association of participants of the barricades of 1991. The museum is located in the heart of Rīga's Old Town, on Krāmu Street, where those on the barricades used to eat and relax. Its mission is to realize, preserve, study and communicate the spirit and the material evidence about the events of January and August 1991 in Latvia and hold dear the memory of the victims.
The museum offers to experience the nation's mighty spirit, unity and self-confidence that carved the Republic of Latvia. The declaration "On the Restoration of Independence of the Republic of Latvia" was adopted on May 4, 1990. After 50 years of Soviet occupation, the nation stood up once again to demand its rights to freedom. However, the Soviet Union did not want Latvia, Lithuania and Estonia to reclaim their independence so easily and directly assaulted the countries' civilians in January 1991.
The Soviet Union's military campaign started in Lithuania where its forces attacked unarmed civilians. It continued also in Rīga, which turned into the city of barricades in just one day. The barricades surrounded the most important state and public buildings. They were also on the main bridges and roads. Thousands of unarmed people guarded the city's streets with bonfires, providing each other food and hot tea and singing songs that united the nation.
This moment, when the nation was determined to defend the land, was highly important for its resolve and self-confidence, and turned the tide. This was the most important stage in the restoration of Latvia's independence.
The museum also offers interesting educational programmes for school children, and facilities for conferences and seminars.