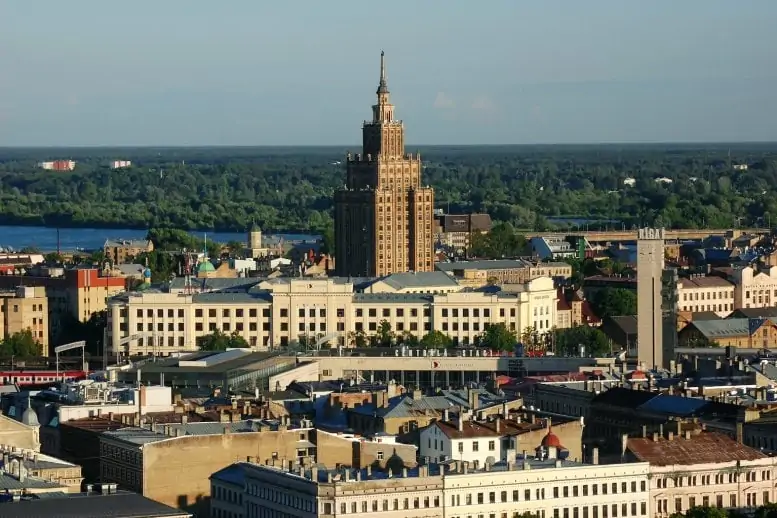 Latvian Academy of Sciences observation deck offers Riga guests and local residents to have a breath-taking view of Riga's Old Town and the Daugava River from the building's 17th-floor balcony at the height of 65 metres.
The observation deck of Latvian Academy of Sciences is open every day from dawn till dusk, says the ticket lady. One ticket costs EUR 6.00, the price also includes a booklet about the edifice that was built at the end of the 1950s and has seen many interesting historical twists and turns.
A lift will take you to the 15th floor, from there you will have to walk up the stairs to reach the 17th floor. You can stay at the observation deck as long as you wish, observing the hustle and bustle of Riga Central Market and the magnificent building of Latvia's National Library on the other bank of the river. You will also probably spend some time looking at cockerels atop Old Town churches, Zaķusala TV tower and ships in the Daugava River.