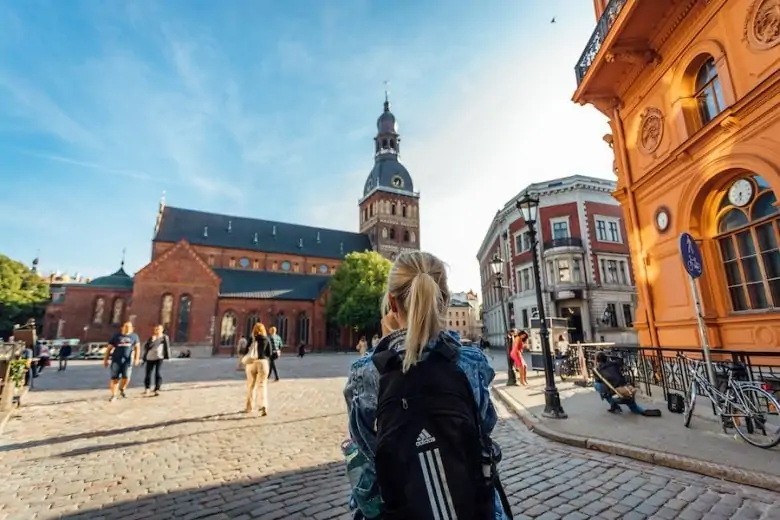 Dome Square is the largest square in the Old Town. It is deemed to be the heart of the city as all activities meet here, flowing in from seven streets like seven arteries. The square has seen many events significant to Latvia in the past 20 years. The square has a marked point where you can stand and see all three golden cockerels on top of Old Town's churches. The square itself is surrounded by buildings from the 19th and early 20th century.
The development of Dome Square started in the late 19th century when several buildings were razed here to open view on the entrance portals of Riga Dome Cathedral. In 1885 the Square acquired its present name. The construction was finished in 1936, when the Square acquired its present features.
Dome Square is surrounded by several architectural monuments: Riga Dome Cathedral and Riga's first Eclecticism-style building — Riga Bourse House (architector Harald Bose) — on the corner of Jēkaba iela.
The only Neo-classicism-style building with the nice balcony of Riga Commercial Bank (designed by Paul Mandelstein) now housing the Latvian Radio is also situated next to the square. Dome Square is unproportionally large on the map of the Old Town and as if invites the people to gather. Over the past twenty years, the square saw many significant events, gathering together thousands of Latvian people.