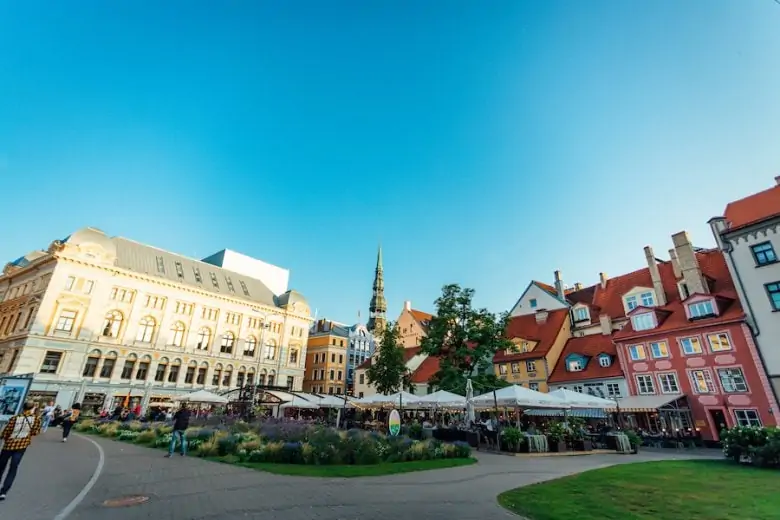 It's hard to believe that the Square once was the site of the Riga River, which was a shipping route for transporting Latvian grain up to the 16th century. Later it was called the Rīdzene River and even Rīdziņa as it gradually became narrower. Today, along the old route of the river, pavement wears away the shoes of countless Rigans and visitors to the city, and beautiful flower-beds remind one of the past times.
Līvu Square is situated between Zirgu, Meistaru and Kaļķu iela. It was "built by" the World War II, when several buildings were destroyed. In 1950 a square named Philharmonic Square was set up here bringing new features to the city's architecture. The concert hall of the Latvian Philharmonic has been known since 1941 as the Great Guild Hall housing musical performances also nowadays.
Līvu Square is also surrounded by the Small Guild, Cat House, and Riga Russian Drama Theatre. In summertime, the Square features outdoor cafes and beautiful flower-beds which are designed like waves to remind of the lost river after whom Riga was once named.
In wintertime, this Old Town square offers a skating rink. This is the place in Riga that never sleeps — like in the song about the New York City. Līvu Square is the centre of Riga's youthful life.