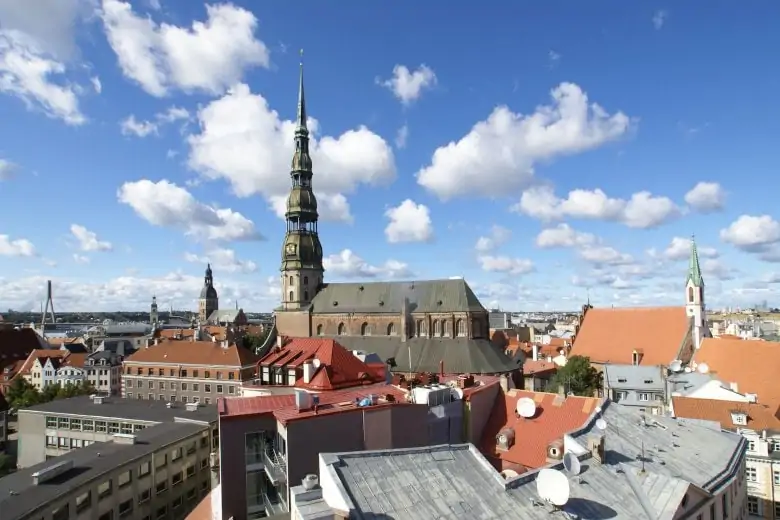 Riga's St.Peter's Church dominates the cityscape as the tallest spire, and as one of the oldest and most valuable monumental architecture edifices in the Baltic States from the Middle Ages. St.Peter's is the tallest of the Riga churches, a significant landmark, and a prime example of the 13th century Gothic style.
The church is located in the historic center of Riga, an area that in 1997 UNESCO included on its World Cultural Heritage list. Concerts, exhibitions, a spectacular view from the bellfry platform of Old Town, the river, port and beyond.
St.Peter's was built in1209, and still standing from the 13th century are the side outer walls and several pillars inside. One might say that the church has become a special culture/arts center that provides insight into the mastery of yesteryear - craft and artistry, a catalyst for examination of the development of art and architecture, prompts taking a look at the buildings of today - and (probably) tomorrow - in comparison.
The interior's basilicas (3) serve as a good history lesson, and one can behold with wonder various original elements like the tombs, the restored stone and wood epitaphs, and the huge seven-branch bronze candelabra (c.1596).