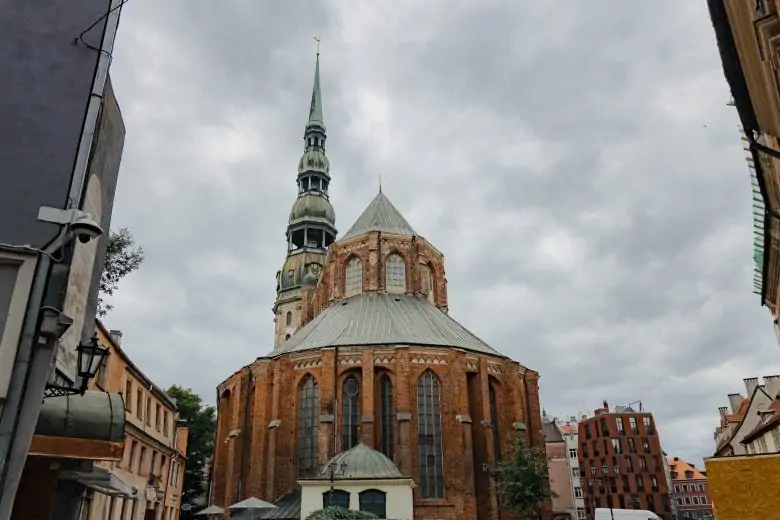 Riga St. Peter's Church - the dominant and highest peak of the city, is one of the oldest and most valuable buildings of medieval monumental architecture in the Baltic States. St. Peter's Church is the highest in Riga and a notable 13th-century Gothic architectural monument of national significance.
It is in the historical center of Riga, which was included on the UNESCO World Heritage List in 1997. Here you are invited to enjoy art exhibitions and concerts and to watch a breathtaking view of the city of Riga from the church tower, where you can see medieval and modern Riga, the river Daugava with its wide port, and the Gulf of Riga.

St. Peter's Church was built in 1209, but the sidewalls of the current building and some of the pillars in the interior have been preserved from the 13th century. As a result, the church has become a kind of cultural and artistic center, which introduces visitors to the skill and sense of the art of the ancient builders and gives an idea of the development of today's architecture and art.

In the interior of St. Peter's Basilica, you can get acquainted with the history of the building and see several original interior elements - tombs, restored stone, wooden memorial plaques, and the impressive giant bronze candlestick made in 1596.