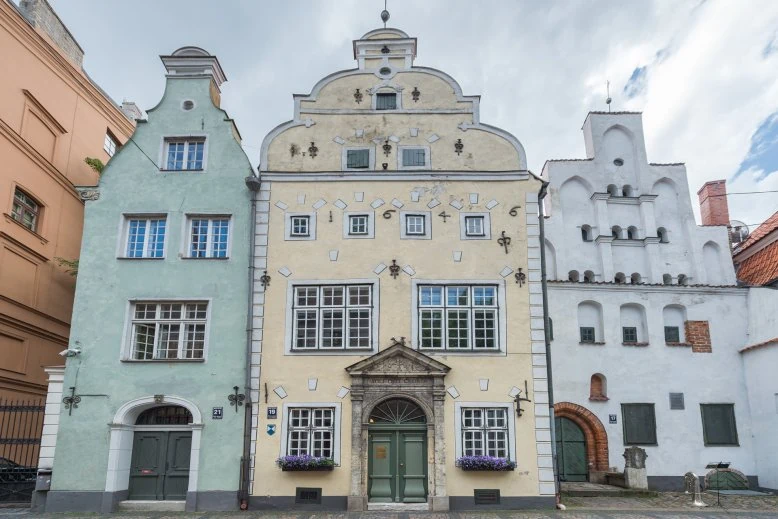 The oldest complex of dwelling houses in Riga was constructed in the 15th century. Their name — Three Brothers, was given a very long time ago and, according to a legend, the buildings were constructed by men from one family. Today, the premises house the Latvian Museum of Architecture and the State Inspection for Heritage Protection.
In Medieval times, Mazā Pils iela was located in Riga suburban area inhabited by craftsmen; the oldest of the Three Brothers' building (No. 17) was also used for production and trade. It was built around 1490 without any embellishments; the stone posts at the door were the only decoration to the house. It had one huge room which served for work, trading, and daily needs; up to today, the building has preserved its historic appearance.
The middle "brother", the most splendid one, was built in 1646. The inscription above the door reads "Soli deo gloria!" The Dutch Mannerism-style facade was renovated according to J. C. Brotze's design in 1785. The design differs from the first building — it had a wide hall with large windows above the lobby, along with specially-designed living rooms at the court-side.
The third building (No. 21), with its small apartments, was erected in the second half of the 17th century. An interesting facade motif — a mask, deemed to protect against evil powers.