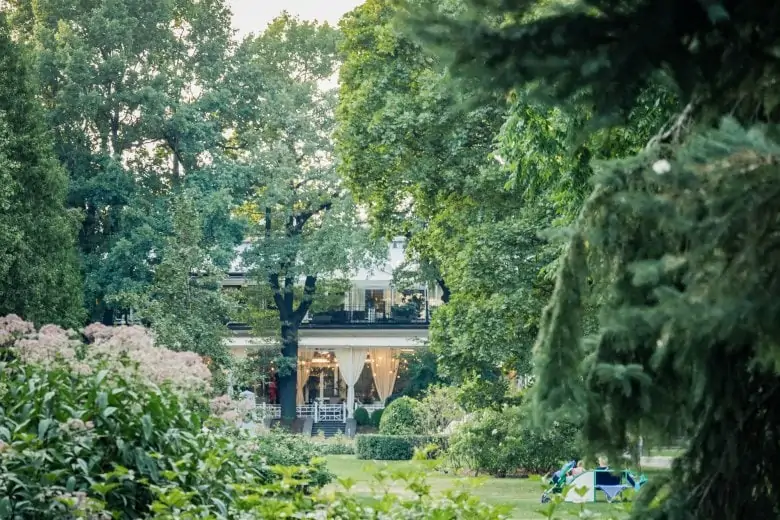 Vērmanes Garden Park is Riga's second oldest public park; the numerous benches are always occupied by Rigans and visitors to the city, the historic open-air stage features various concerts, and children have fun on the park's playground.
Vērmanes Garden Park is situated in the very centre of the city, surrounded by Tērbatas, Elizabetes, Krišjāņa Barona and Merķeļa streets. Riga's second oldest park was created by donations in early 19th century. It was named after the wealthy widow Anna Gertrud Vērmane (born Ebel, 1750.-1827), who had allocated a piece of land and a great sum of money for the park. Now a statue to the generous lady stands there.
Vērmanes Garden Park features various sculptures - splendid four season fountain, majestic stone lions, a monument to the collector of Latvian folk songs - Krišjānis Barons, and a bronze dandy - a monument to Latvian artist and designer Kārlis Padegs - on the other side of the fence. The garden park turns into a fairy tale during a year's darkest period as it features strings of beaming lamps, music, and giant snow-men.
The wooden open-air stage on the Elizabetes Street side is popular with chess players; sometimes it holds concerts and performances of dance groups. Having strolled through the park, relax in the cosy tea house, a restaurant or night club located in the historic building at the corner of Tērbatas and Merķeļa streets.