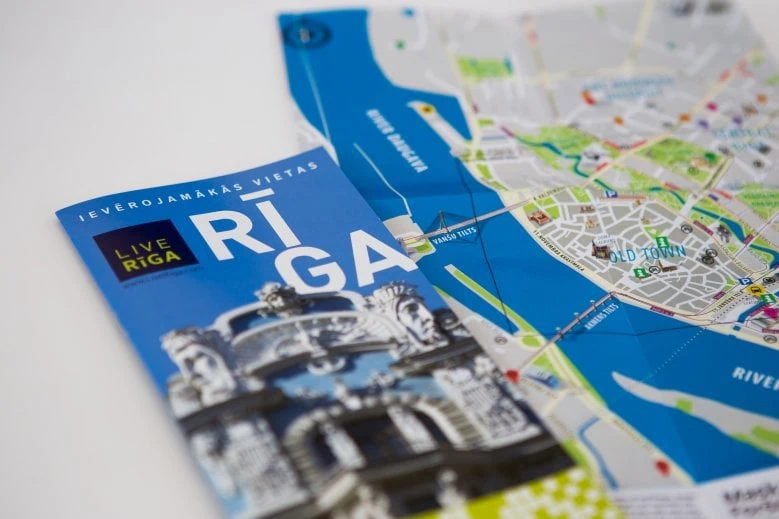 The multifunctional Riga Tourist Information Centre (TIC) Ratslaukums is located on Town Hall Square in Old Town Riga, providing consultations, informative materials, LIVE RĪGA souvenirs, guided tour tickets and free WiFi.
Riga Tourism Information Centre is currently closed.
Please call us on +371 67037900 or Send us an e-mail to


info@rigatic.lv
Consultations in English, Russian and Latvian on leisure and tourist opportunities, guided tours, tourist routes, bus routes and public transportation in Riga and to other Latvian destinations.
Town Hall Square Tourist Information Centre (TIC) offers:
LIVE RĪGA souvenirs (find the offer here);
postcards, stamps and envelopes (there is a mailbox at the TIC);
Riga Pass, offering free museum entrance, as well as discounts up to 50% for bus tours and guided tours in Old Riga, as well as at hotels, restaurants, entertainment, car rental and other places;
Riga public transport electronic ticket (E-TICKET);
tickets to various events (BilesuServiss.lv, Bilesuparadize.lv);
LuxExpress international express coach tickets;
various excursion tickets (guided tours, bus tours, etc.);
guides, books, maps;
BalticTaxi coupons.
The TIC is located in the premises of the Schwab House, designed by Karl Johann Felsko at the end-19th century and erected right next to the 14th-century House of Blackheads. Both buildings were completely destroyed during the German air raid on Riga in June 1941. Fully reconstructed in 1999, the Schwab House now adorns Town Hall Square, along with the splendid House of Blackheads. The square also features the symbol of Hansa trading cities - the statue of Roland with the Riga coat of arms on the shield.
If you can't visit the Riga TIC, please use the largest Riga information site in English, Russian and German, www.LiveRiga.com, with lots of LIVE RĪGA maps and electronic materials, a list of LIVE RĪGA souvenirs, information on events, as well as ideas for your visit to Riga.