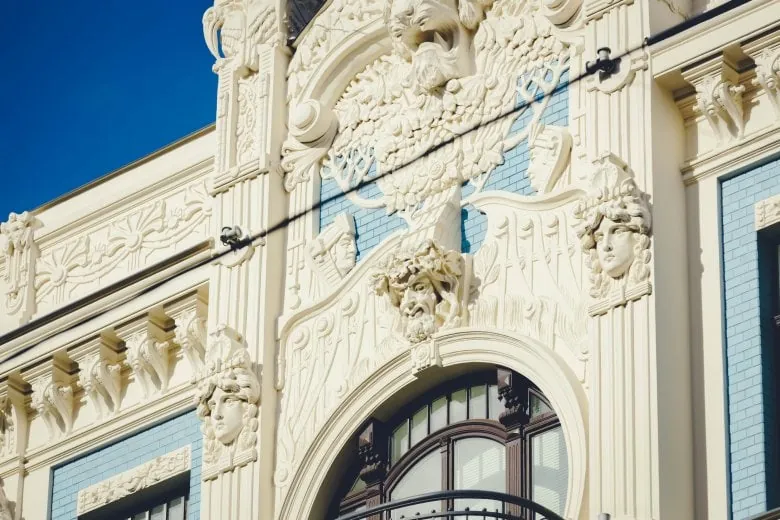 Art Nouveau is an art style of the late 19th and early 20th centuries. The development of Art Nouveau in Riga coincided with a time of unprecedented prosperity in the city's history, and today the capital of Latvia is deservedly considered an Art Nouveau mecca.
Art Nouveau architecture is mainly concentrated in the city's quarter, called the "Quiet Center," which is about a 10-minute walk from the Old Town and is a beautiful feature of history in the face of Riga.
Alberta Street is the pearl of Riga's Art Nouveau style - full-length, historic "art nouveau" style buildings are located along its entire street. Each of its houses is a unique achievement of construction. Moreover, its construction took place in a relatively short time - from 1901 to 1908. As a result, eight of the homes on Alberta Street have been recognized as architectural monuments of national significance.
Information/photos: www.jugendstils.riga.lv