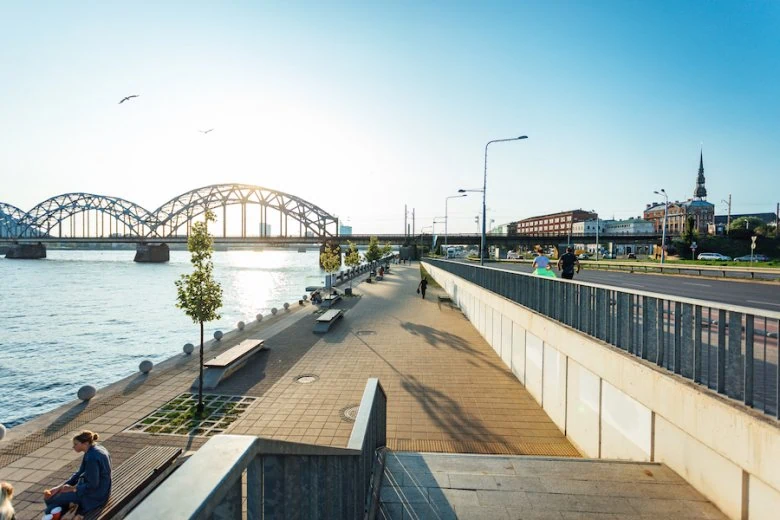 The promenade on the right side of the Daugava River stretches from Old Town all the way to the Ķengarags suburb of Riga. An excellent place where one can be near the water and enjoy a stroll.
The section of the promenade adjacent to Old Town is where river boats dock to pick up and drop off tourists. This is also an excellent place to relax on a bench and enjoy the view of the river. Meanwhile, on the section between Akmens Bridge and the Railroad Bridge, there are excellent views of the Latvian National Library building.
Furthermore, the section beyond the Railroad Bridge is popular for active residents - it is perfect for a bike ride, jogging and roller skating.