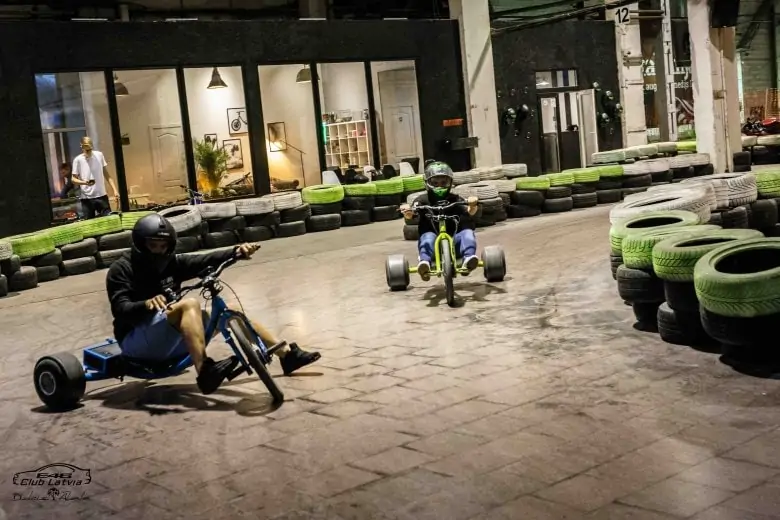 This is the right place for positive emotions, even after a stressful working day. You do not need any preparation to visit the hall – only the desire for a ride less traditional than the car or go-karts.
Wolftrike drift trikes are equipped with an electric engine, capable of reaching the maximum power of up to 1000 W, and the speed of 50 km/h. They are made right here in Latvia, in Liepāja. The trikes have been securely tested, ensuring their improved control in drift mode. At the moment, 10 trikes are available at the hall.
During the warmer months, terraces and BBQ grills are available, as well as an artificial beach. Our staff will teach you how it is done and assist you whenever necessary, so that you have an unforgettable time!
The price depends on the size of your party and on the amount of rides each guest will want to try.
The duration of one ride is 10 minutes.
A discount is automatically applied if you a buy a larger amount of rides.