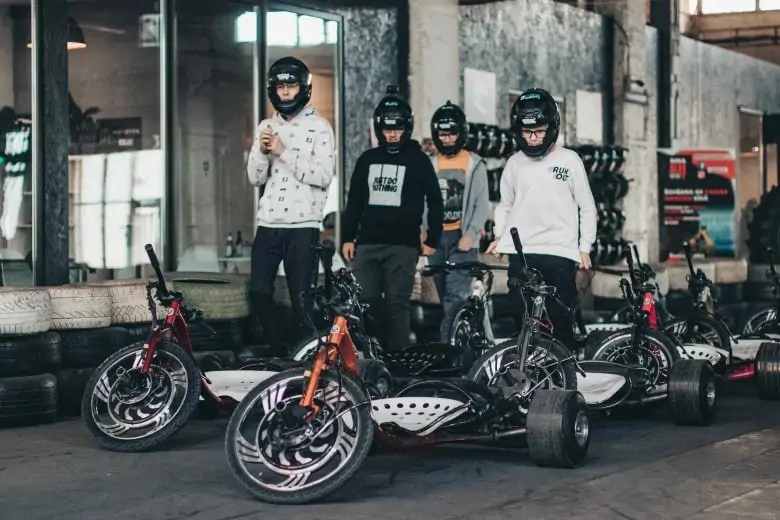 The WOLFTRIKE® Drift Hall is the place to have positive emotions, both after a busy day at work or a fun day out on the weekend with family and friends! WOLFTRIKE® tricycles offer everyone the opportunity to enjoy controlled sliding without any prior experience or special training. All you need is a good mood, the desire to compete and some adrenaline!
The tricycles at Wolftrike Drift Hall are powered by an electric motor capable of reaching 1000W maximum power and speeds of up to 50km/h. They are also made right here in Latvia, in Liepaja. Tricycles have undergone safety tests, which has improved their handling in lateral mode. Currently 10 tricycles are available at the hall.
For more information on prices and offers, visit our website.
In addition to riding our WOLFTRIKE® drift tricycle you can also:
- Enjoy coffee and Monster Energy drinks for FREE;
- FREE water and tea;
- play XBOX ONE and board games for FREE;
- FREE use of outdoor terrace with barbecue;
- Relax with your favorite music with professional music equipment for FREE;
- No time limits to enjoy what is in offer at the hall;
- set a table for a picnic or meals;
- get assistance in organizing an event according to your wishes.