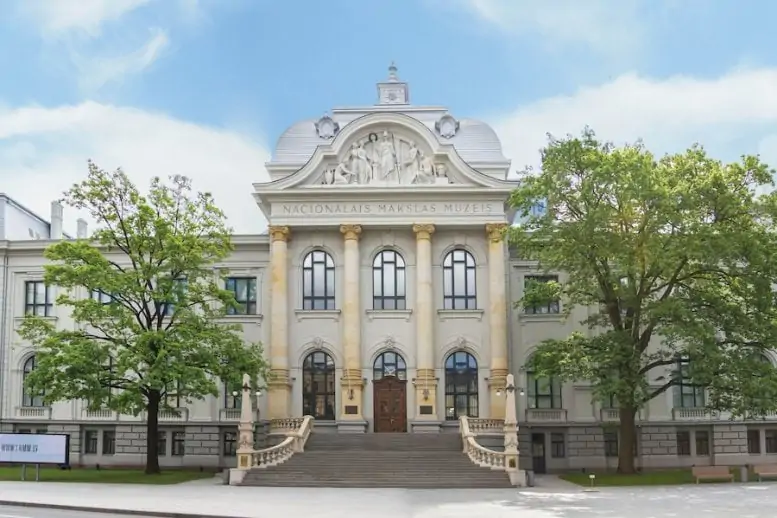 Latvian National Museum of Art is the most significant depository in the nation for works of art. Reopened in May 2016, the building itself has been upgraded, modernized but its majestic beauty from a long-gone era - preserved.
The National Art Museum's new permanent exposition, marking the fully renovated building's reopening, is a comprehensive expose on Latvian art in both the 19th and 20th centuries, with emphasis on the various stylistic periods and the artists who were instrumental. Spanning two floors in the renovated main building,, complete information is presented that clearly shows the development of Latvian art, focusing on the various periods, those who made it all happen, the highlights of the time.
Apparently visitors flocking to the museum since its opening, are the most interested in the modernized building itself, finding the time spent here well worthwhile.
Certainly one of the upgrades is the app to be downloaded on your cell phone titled /in Latvian/ "Mākslas muzejs"., for an interactive guide while visiting the museum. The app is free of charge, and available in Latvian, Russian and English: "GooglePlay" un "AppStore".