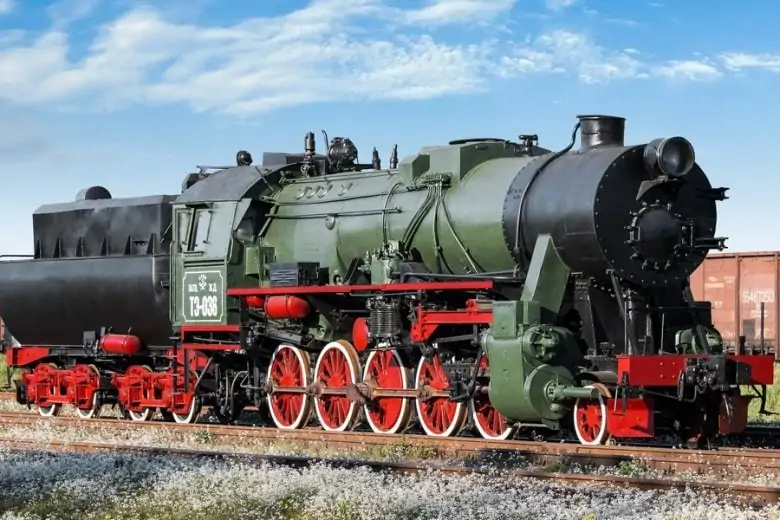 Railway is the forerunner of civilisation and a life artery, as well as a friend to adventurers, offering people a way to attain their dreams. The importance of railway is inestimable, and the smell of railway is unmistakable. The Latvian Railway history Museum, established in 1990, invites you to explore the world of railways. An interesting feature of the museum is that it is situated near a functioning railway line.
In the White Hall of the museum, exhibition "History of Rolling Stock in Latvia, 1858–1940" informs about the beginnings of steam locomotives in England at the start of the 19th century and presents a cross-section of a steam engine. This part of the exhibition also informs about the construction of first railways in Latvia from 1858. The other part of the exhibition deals with locomotives in the Republic of Latvia (1919–1940), especially locomotives and motorised cars designed and built by Latvian engineers. Some of the locomotives were of unique design and were being written about by prestigious railway publications.
Exhibition "Train Station from Staff Entrance" begins in the rolling stock depot and proceeds to an improvised railway platform. From there, visitors are taken to the station's waiting room with old train schedules and tickets, information about tourist trains at the end of 1930s, the Riga Railway Station and the history of railway bridges.
There is also a scale model of Latvian train stations, featuring scale models of freighters as well as passenger trains.
Yet it is the open-air exhibition of rolling stock that makes visitors really feel the spirit of railway.
There are locomotives from various history periods parked next to each other on four railway tracks, as well as train cars and railway maintenance machinery. There are mechanical and electrical railway signals, and a bench where one may sit for a while to watch the busy life of a railway station. You may want to take a guided tour of the diesel locomotive's cabin, accumulator railcar and steam locomotive, as well as a lounge car of the 1930s. A visit to the locomotive cabin may help you realise how railway workers used to live and work at that time.
On the other hand, a locomotive depot of the 1880s has been transformed into a venue for various events, concerts, exhibitions and performances.